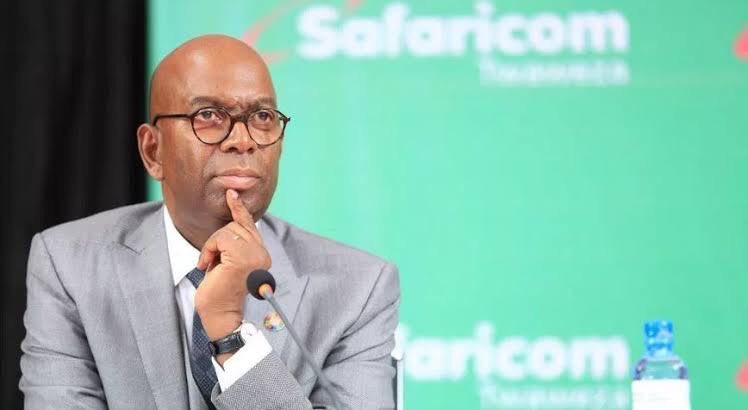 The Chief Executive of Kenya's most profitable listed company Safaricom is set to leave office in August when his term of service at the telco comes to an end. However, it seems there is no consensus on who will succeed Mr. Bob Collymore.
Safaricom has reported a 14.7pc jump in net profit for the year ended March 2019 to Sh63.4bn; telco declares a special dividend of Sh24.8bn.
It follows a rigorous selection process that saw 40 applicants trimmed down to 8 candidates.
Safaricom is 35 percent owned by the Kenyan Government, 35 percent by South Africa's Vodacom, 5 percent by the UK telecommunication firm Vodafone and the remaining 25 percent is held by retail and institutional investors.
Safaricom's current CEO Bob Collymore has served in the role for nine years, and his contract ends in August 2019.
The company's board chair Nicholas Ng'ang' a said that they are yet to pick a successor for Mr. Collymore.
The company is expected to release its 2019 financial results on Friday, 3rd May. In the last fiscal year, Safaricom made KSh55 billion in net profit, the highest profit recorded by a listed company.
Analysts expect higher earnings from the Telco in 2019. Last month, Citi research predicted an 11 percent jump in net profit to KSh61.2billion.
Since the start of the year, Safaricom's share price has gained approximately 26.5 percent in value. As of 30th April 2019, the stock traded at an average price of KSh28.15 per share.