Sudan's prosecutor general on Thursday ordered the questioning of deposed president Omar al-Bashir over money-laundering and "financing terrorism", as protesters staged a vast rally in Khartoum to demand a civilian government.
A source in the prosecutor general's office confirmed reports on state media that acting public prosecutor general Al-Waleed Sayyed Ahmed had ordered Bashir's questioning under "anti-money laundering and financing terrorism laws".
Bashir ruled Sudan with an iron fist for three decades. During his rule the country was placed on Washington's list of state sponsors of terrorism over its alleged links with Islamist militants.
Al-Qaeda founder Osama bin Laden lived in Sudan between 1992 to 1996.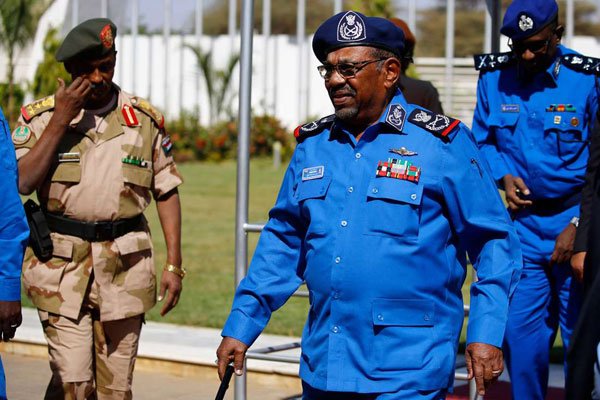 Bashir's regime was replaced by a 10-member military council.
Protest leaders from the Alliance for Freedom and Change want to replace that with a mixed body, but say the generals are not serious about handing power to civilians.