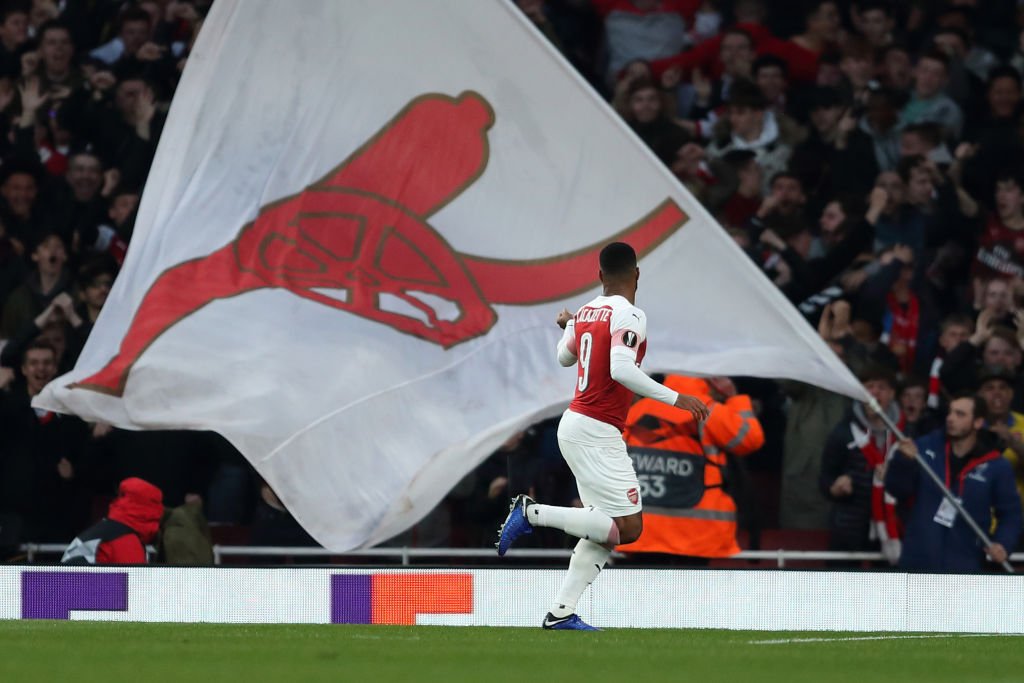 Arsenal scored three goals against Spanish side Valencia to secure a critical win at their home ground ahead of their next week's return leg.
That means Valencia will have to core at least three goals to nil against Arsenal for them to proceed to the final where they could meet either Chelsea of Frankfurt who shared spoils after a 1-1 draw.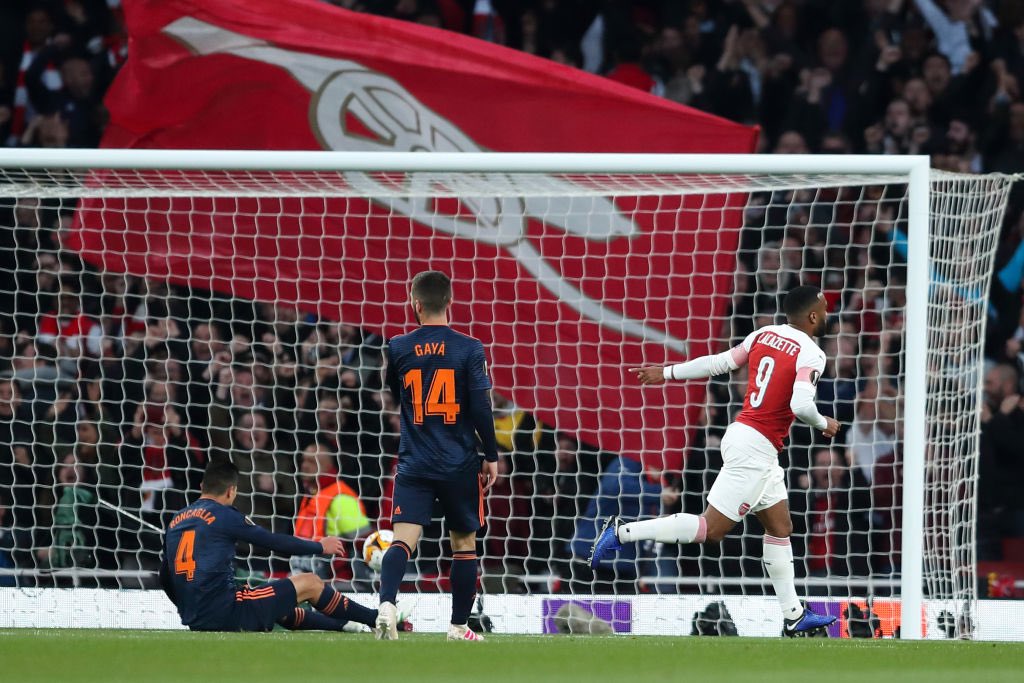 It was a historic win for the Gunners and for Alex Lacazette for becoming the third player in Arsenal's history to bag a brace in a European semi-final as he led the Gunners to a 3-1 first leg win against Valencia at the Emirates.
Only Charlie George and Steve Bould had achieved the feat prior to this evening although the Frenchman did rue the chances he missed to grab a hat-trick in the second half.
Strike partner Pierre-Emerick Aubameyang teed up Lacazette for an equaliser on 18 minutes and seven minutes later he headed home a Granit Xhaka cross. Aubameyang netted in the dying moments to give Unai Emery's men a two goal cushion ahead of next week's return leg.
"We know it's going to be hard [in Valencia] so of course getting as many goals as we could is better for us," Lacazette told BT Sport.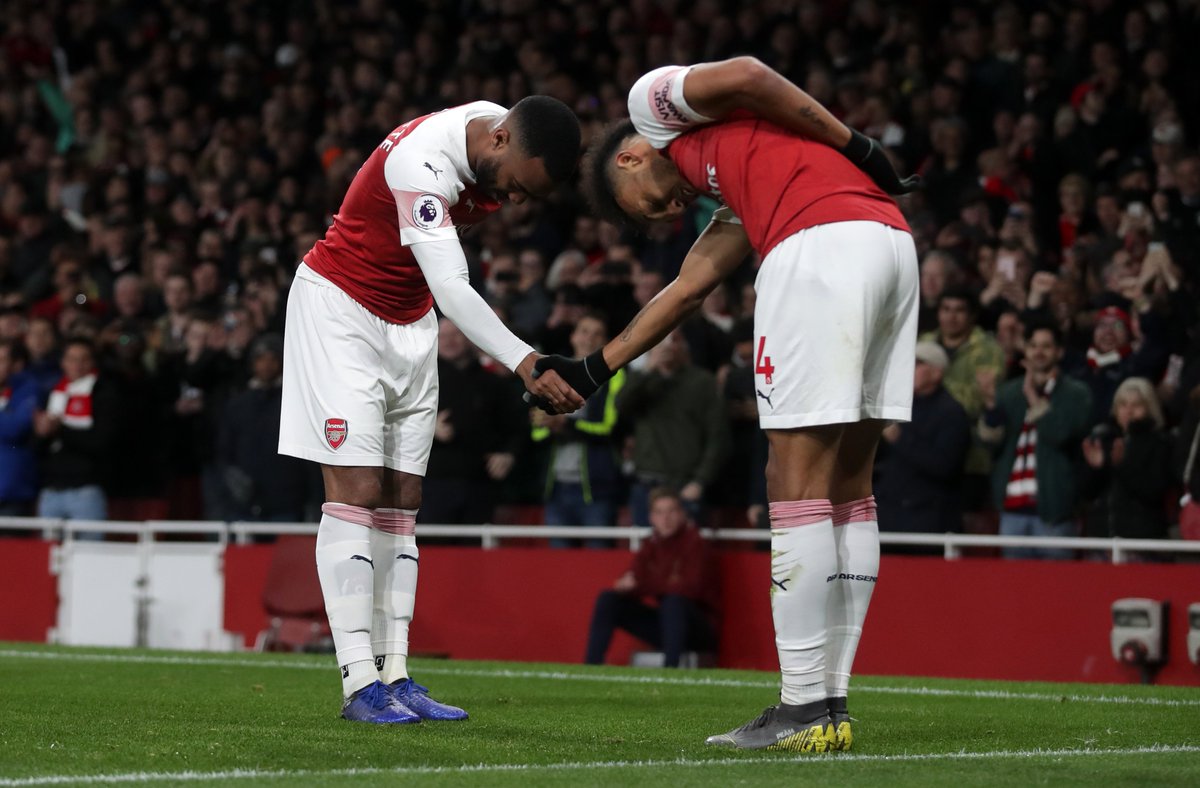 "I had two more chances where I could have done better but thankfully Auba [Pierre-Emerick Aubameyang] scored the third one.
"We conceded the first goal. We knew they were good on set-pieces and we have to be careful of that in the second leg. But the team showed good character and reacted well, and that's a good thing from tonight."
Heading into the final weeks of the season, Arsenal know they still stand a chance of qualifying for the Champions League via two routes. While their fate in the league is out of their hands, the prospect of getting back to Europe's top table along with a trophy, definitely appeals.
"We want to win the Europa League to go straight to the Champions League but also to win a trophy," said Laca.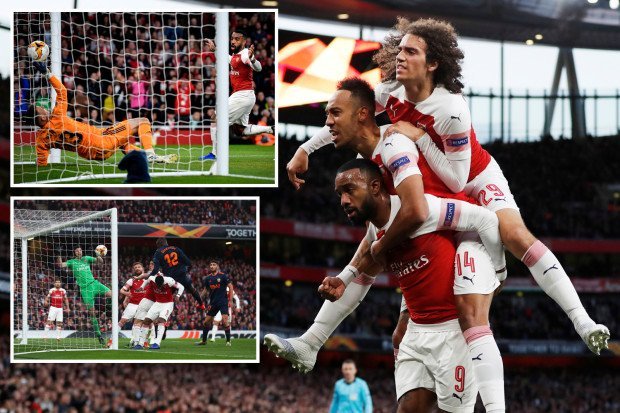 "We want to finish in the top four in the Premier League and if we can go to Baku [for the Europa League final] it will be special."
Arsenal has never won the coveted UEFA Champions League or even the UEFA Europa League but they now stand a better position of taking the trophy this season which will come in handy as they have not won any major cup recently.