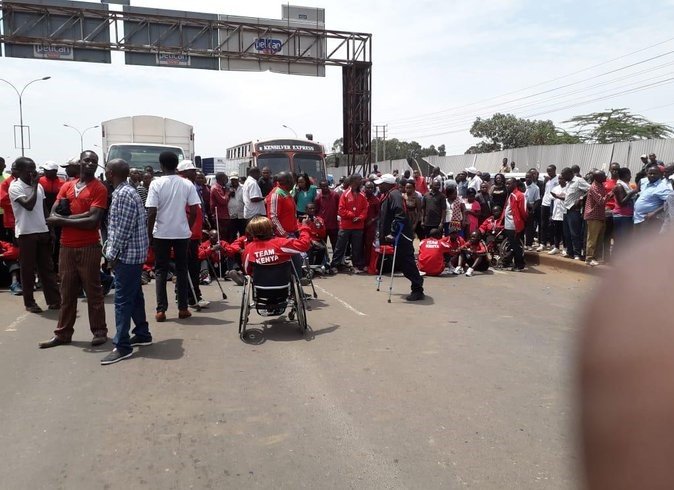 The National Paralympics Team decided to make a bold statement to the Ministry of Sport by directing their disappointment to Thika Road on Thursday evening causing traffic and disrupting transport along the busy multi-billion highway.
However it did not end well for the disabled athletes after police at the scene decided to manhandle them irregardless of them being physically challenged according to a video doing rounds online.
The team had literally sat on the road blocking motorists from using it causing a traffic havoc in Thika Road by staging their demonstration at Garden City to make the Government listen to their demands.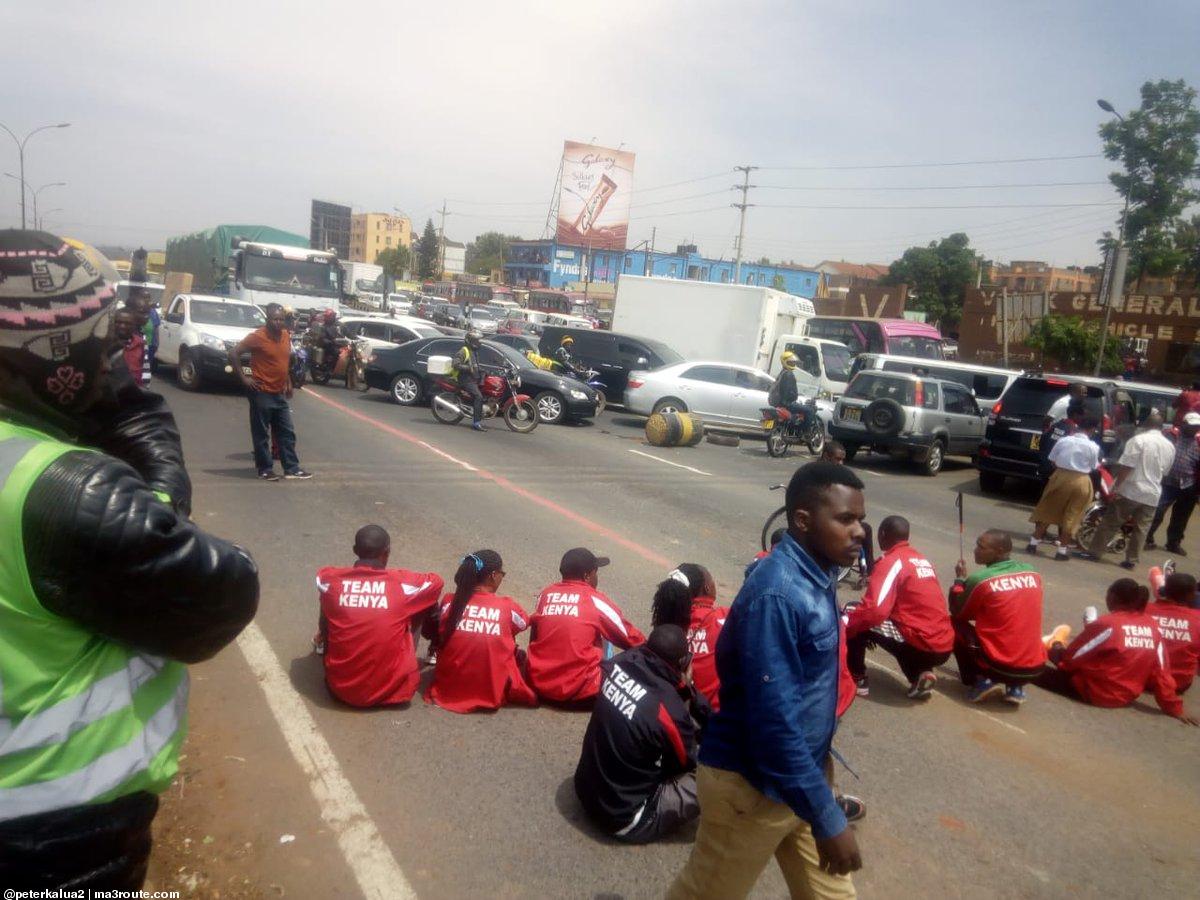 The team that comprises of 54 athletes were booked at a hotel along Thika Road upon their arrival on Tuesday after hauling a total of 42 medals (11 gold, 14 silver and 17 bronze).
Captain James Mong'erere said they are yet to be paid their dues that has accrued to sh80,000 per head since when they joined residential training camp at the Moi International Sports Centre, Kasarani before travelling for the championship.
The hotel is also threatening to eject the team out as their bills are yet to be settled out.