Political rivalry of the two Kalenjin Kingpin Deputy President William Ruto and Baringo Senator Gideon Moi does not seem to end anytime soon as the Kalenjin elders have alresdy given up on making efforts towards uniting them.
For the last one year, a section of the Kalenjin council of elders known as Myoot Kalenjin Council has been secretly trying to bridge the gap between the two rival politicians in vain.
Reports reveal that the deal might have come to fruition just but for the 'EGOS' of the two rift valley political big wigs.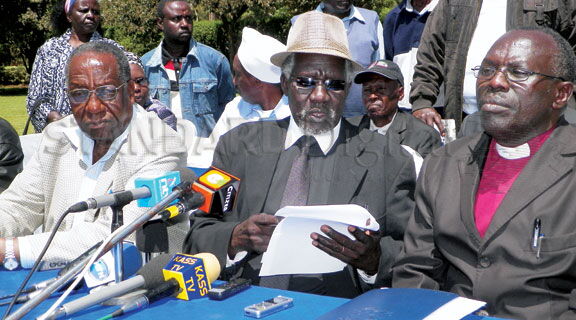 They added that mistrust between the two also played a major role in the collapse of the mediation talks.
Ruto's representatives in the talks insisted that Gideon shelves his political ambitions in support of the DP while on the other hand, Gideon's team stated that he would only do so if it was for the benefit of not only the Kalenjins but also all Kenyans, not an individual.
"For Ruto, it's either his way or the highway. For Gideon, there is nothing personal but he has insisted that all actions and decisions must benefit of all Kenyans, not an individual," claimed one of the emissaries involved in the talks.
The elders led by chairman Paul Leleito have been trying to unite the two rivals in a bid to reconcile the rift valley voting bloc ahead of the 2022 general elections.
 
The elders finalised that mediation talks by sending a warning to both politicians explaining to them that they both stand to lose if they do not shelve their differences in time.