Detectives probing city lawyer Assa Nyakundi over the shooting of his son in a Nairobi suburb could have made a 'coverup' for him to face lesser charges according to DCI boss George Kinoti.
All this comes as new information from security cameras appears to contradict Mr Nyakundi's earlier statement that he was near his house in Muthaiga North when the shooting took place last Sunday.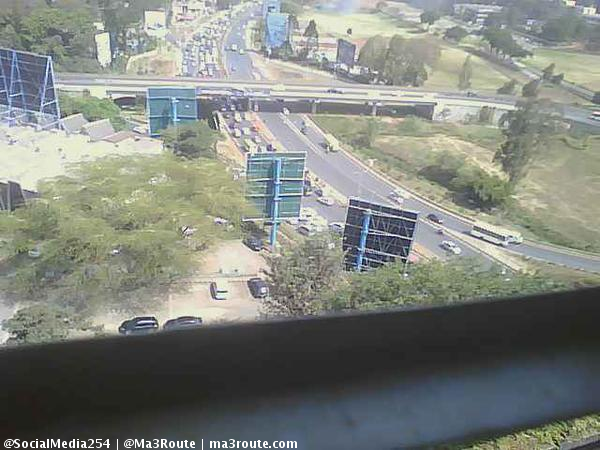 Detectives said there are 31 minutes during which the lawyer's location cannot be accounted for, from the time his car was spotted at Museum Hill to when he arrived in hospital.
The Directorate of Criminal Investigations (DCI) boss George Kinoti on Wednesday interdicted two police officers assigned to probe the killing of Lawyer Assa Nyakundi's son.
Footage from the Police Integrated Command, Control and Communication (IC3) centre shows that the car was captured at Museum Hill at 12.50pm and was later seen entering Aga Khan Hospital from Limuru Road.
It is during the unaccounted 31 minutes that police believe 29-year-old Joseph Nyakundi was killed.
A claim that he shot his son in the car has been contradicted by the postmortem report. It revealed Nyakundi Jr was shot at an angle of 90 degrees.
Pathologists said the bullet was released from outside the car.
The lawyer had said his pistol had 14 bullets, only for the gun to be found with 13 rounds when it was examined.
"The angle of shooting according to the projection could be ninety degrees, suggesting there was a confrontation," the report adds.
The DCI boss stated that Nyakundi had been taken to court and charged with no investigations to report since the file at the Kiambu court did not include crime photographs, a scene of crime analysis and a ballistics report.
Nyakundi has since been charged with manslaughter and is out on a cash bail of Ksh.300,000 and a Ksh.1million surety.