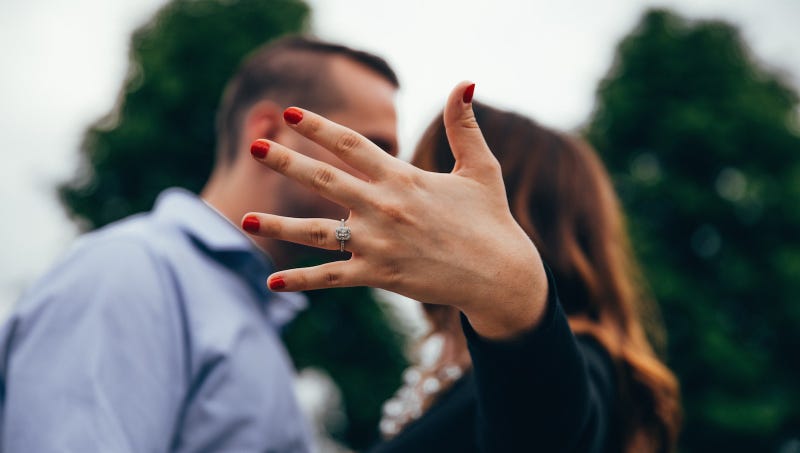 There's no rulebook or strategy when it comes to dating someone and knowing the right time to finally pop the question and seal the deal with them.
You could date for three months before getting a burn in your stomach that lets you know to hold onto this person because they are the best you're ever going to get. You could date for six years and feel too chill about making any sudden move to promise them a lifetime together forever.
Since there's no right time, right place or right moment in a relationship for a boyfriend to ask, if they are in it to win it, how do you know when to do it?
Some guys don't. Instead, some boyfriends in long-term relationships don't have the urge to pop any question except, "Where do you want to eat for dinner tonight?"
Well, before going on with the plan, there are some things that one needs to know. Here are some of the things to note before proposing to your long term girlfriend.
Find out what interests her
Finding out what interests her might ease your job when it comes to preparing the place that you will be proposing to her. Make sure that you've included the things that she likes as part of the surprise for the day of the proposal.
Prepare what you are going to tell on proposal day. The chances of one messing up on the day of the proposal are always high.
Therefore, for you to not mess things up, one needs to memorize the words that he will tell her bae when proposing.
Confirm you are both on the same page
Is she ready to get married and have a family? This is something important that any man planning to propose should confirm first.
This is because she might be in a relationship with you but she is not ready to get married.
Seek help from her friends
Another important thing to do is to seek help from her friend. That way, they can play major roles like directing her wherever you want her to be on that big day.
Buy her a ring
Having a ring present on the day of the proposal is very important. One does not need to take a loan in order to buy an expensive ring but rather, one needs to get beautiful and cost friendly ring for her future wife to be.
If you happen to follow the above guideline, you should be sure that things shall not fail.