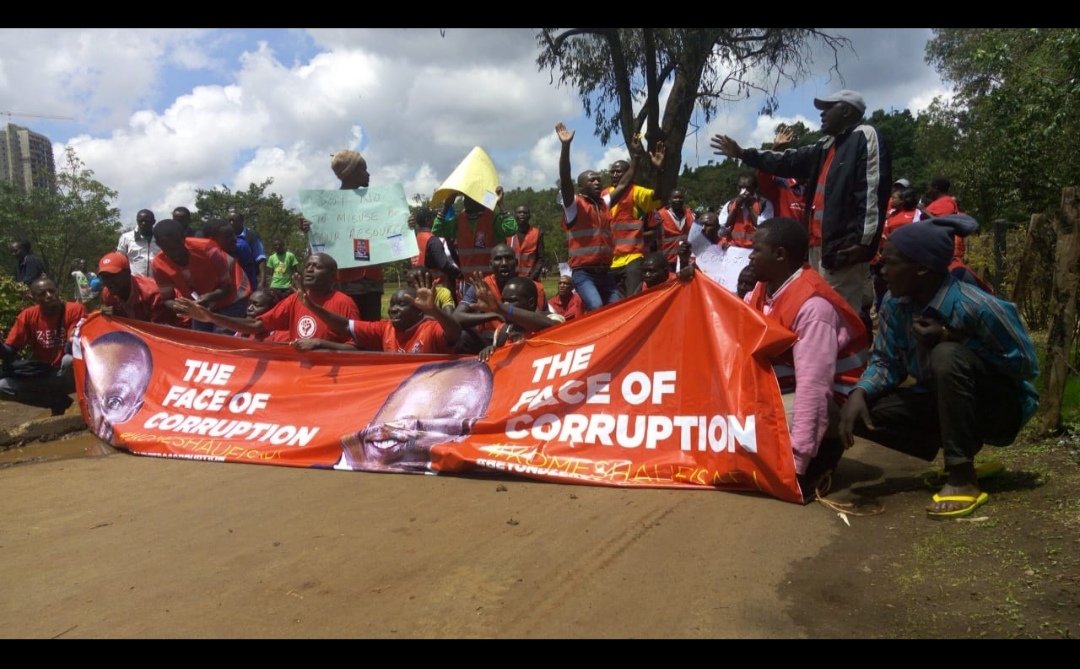 Police lob teargas canisters at peaceful demonstrators group dubbed 'Red Vest' at the Freedom Corner, Uhuru Park Nairobi County.
Despite massive deployment of police, the Red Vest crew were resilient and pushing on to have their voices heard.

The group is protesting the deadly infection which is slowly killing Kenyans.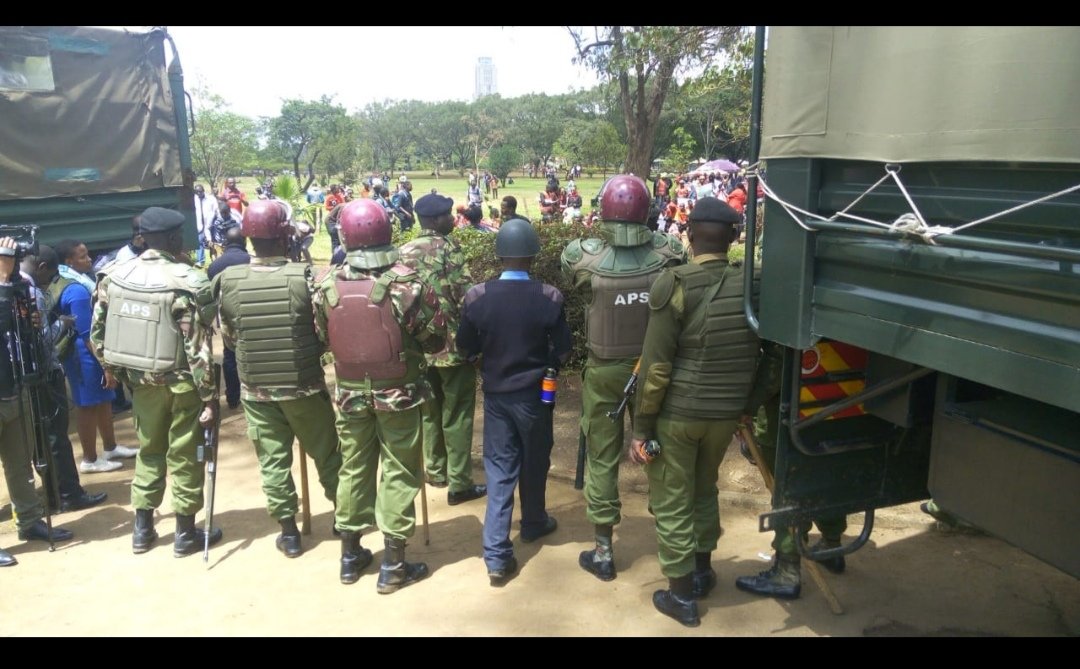 The group says they support the head of state's fight against corruption stating that Mr President should not spare anyone in the graft war eve if him himself feels like he's corrupt he must do something to rescue Kenyans.
"We want all corrupt government officials to be prosecuted in a court of law and then taken to jail".
"The OCS Central Police us saying that we cannot move from Freedom Corner to present our petitions. The procedures of the law have been followed through a notification but police is hellbent to deny us our constitutional right".
The group's attempt to present their petition was cut short after the police lob tear gas.