Mt Kenya politicians have picked two leaders to spearhead talks aimed at ending growing division among the region's leaders on President Uhuru Kenyatta's succession.
Meru Governor Kiraitu Muriungi and Agriculture Cabinet secretary Mwangi Kiunjuri have been mandated to mediate between the factions for and against Deputy President William Ruto's presidential bid in the 2022 elections.
The factions, which are popularly known as Tanga Tanga (pro-Ruto) and Kieleweke (anti-Ruto), have been engaging in heated debate at weekend rallies, church functions and fundraisers.
A source privy to the talks told has also revealed that Ruto has also been approached to consider picking one of the two politicians as his running mate in the 2022 election.
While Kiraitu has not declared his position openly, he is understood to support Ruto's plans to succeed Uhuru. Kiunjuri has publicly endorsed the DP and has openly been campaigning for him in various fora.
While accepting the role, Kiraitu and Kiunjuri are said to have promised they would first seek Uhuru's directive as they plan to pick his successor in the region's politics.
The leaders are also planning more structured meetings with Ruto, specifically to negotiate with him on what he should offer the region in return for support in the next elections.
"We have more than 6.5 million registered voters and we will expect whoever we support to reciprocate," said an MP who did not want to be named.
But the recent move by Gatundu South MP Moses Kuria to form a party named Transformational National Alliance Party (TNAP) could prove to be an obstacle to the unity bid.
The Gatundu South MP says the party is meant to represent the region's interests. Leaders we talked to, however, dismissed Kuria's idea as a non-starter.
Speaking at the weekend at AIPCA St John Ntugi in Meru county, Kiunjuri and Kiraitu said Mt Kenya leaders should unite ahead of the next election to ensure the region's interests are safeguarded.
"We are in dialogue to form a powerful political bloc to enable us get our share of the national cake. If we remain divided, others in Tanga Tanga while others are in Kieleweke, we will end up watching as others share the meat from the goat we have been feeding," said Kiunjuri. Kiraitu said whoever the region backs for presidency in 2022 must have the interests of the people at heart.
"In 2022 we will only back a candidate who will reward us by placing us at the centre of power by picking number two from the region," said Kiraitu.
He called on locals, including religious leaders, to join hands in forming a bloc that would overwhelmingly back a candidate of their choice.
MPs Mugambi Rindikiri (Buuri), Kirima Nguchine (Imenti Central) and Patrick Munene (Chuka Igamba Ng'ombe) urged Meru leaders to unite in campaigning for one of their own to be picked as a running mate.
The leaders said they will continue to consult and bring lost "sheep" back to the flock where they will speak in one voice and come up with a common stand as their bargaining tool in the next election.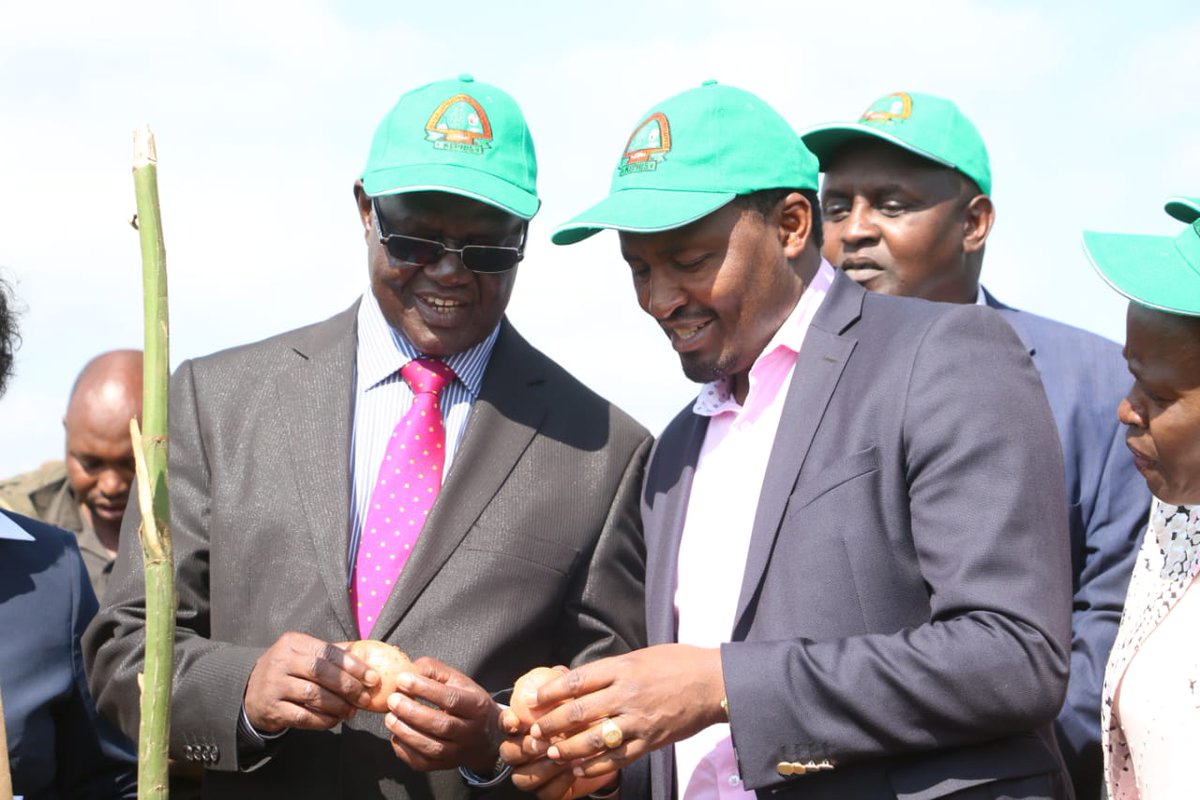 They also urged the Jubilee administration to fulfill election promises made in the campaigns for the 2017 election.
The President has warned the region's leaders against engaging in premature 2022 succession politics but the warning seem to have fallen on deaf ears.
Both the Tanga Tanga and the Kieleweke groups have gone full throttle in the campaigns disguised as church services or harambees.