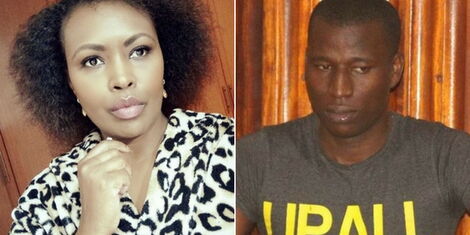 Controversial Kenya blogger Cyprian Nyakundi continues to shame Mobile Phones companies for hiring people who have little knowledge of technology to market their products.
Yesterday, the blogger was on K24 presenter Betty Kyallo's case after she used her iPhone in OPPO promotion.
" Why do mobile phone companies insist on hiring mediocre media personalities who don't have an idea on technology as influencers for their products?"
Today, he has shame media personality Caroline Mutoko after she exposed her tech ignorance to millions of people after she released a "review" of the Samsung Galaxy Note 8 .
For starters Note 8 has a 12 megapixel dual camera, so Caroline told her audience that the phone had 24 megapixel camera just because it has two cameras, of course 12 times 2 is 24.
A 12 megapixel dual camera is a new technology many phone manufacturers have adopted, the second camera is meant to add depth, sharpness, detail, better zoom and a wider angle but does not mean you have a 24 megapixel camera just because you are using a 12 megapixel dual camera.

Award winning Tech blog Techweez also trolled Caroline Mutoko in a video uploaded on their Twitter handle.

"The product she's supposedly influencing consumers into buying is nowhere to be seen" he said.
Nyakundi is known for his numerous attacks on female celebrities.