Ajax will encounter some familiar faces at the Tottenham Hotspur stadium on Tuesday evening.
Spurs are preparing to host their first European Cup semi-final since 1962 and they will be well aware that the Eredivisie leaders are formidable opponents, having already knocked out both Real Madrid and Juventus.
The north Londoners could have as many as four former Ajax players in their starting XI, should they opt for three centre-backs.
The two clubs have enjoyed a positive relationship in the transfer market, which Spurs hoped to reignite last year when they monitored Matthijs de Ligt. The prodigious 19-year-old is now almost certainly out of their price range, but it is little wonder they continue to keep close tabs on the Dutch outfit's stars of the future given their previous record.
Jan Vertonghen
Vertonghen moved to the Premier League in 2012 when Andre Villas-Boas had recently taken charge, unveiling him alongside Gylfi Sigurdsson.
The 32-year-old has since made over 200 league appearances for the club. He missed the 1-0 defeat to West Ham, Spurs' first at their new home, due to fatigue, but he has returned to training on Monday, as has Moussa Sissoko who remains a doubt.
Toby Alderweireld
Belgium are one of the few countries who can reap the rewards of a defensive partnership that play together week in, week out, though that may change soon depending on Alderweireld's contract situation.
The center-back did not move to Tottenham from Ajax directly, going via Atletico Madrid, with whom he reached the Champions League final in 2014 and played the last seven minutes. It was at Southampton that he really caught Spurs' eye and after the Rojiblancos canceled the Saints' option-to-buy clause, he moved to White Hart Lane for a fee in the region of £11million.  
Christian Eriksen
It was Garth Crooks who commented that Spurs had "sold Elvis and bought the Beatles" when, in 2013, they used the money from Gareth Bale's departure to bring in seven new additions. Crooks may kick himself for saying that given how most of those signings turned out, but Eriksen is one of just two players – Erik Lamela being the other – who remains at the club.
The playmaker's future is equally uncertain amid reported interest from Real Madrid and Manchester United. While he encountered a poor run of form after the New Year, only Eden Hazard and Ryan Fraser have assisted more goals than the Denmark international in the league this season. And if it weren't for his late goal against Inter Milan back in November, this semi-final wouldn't have been happening at all.
Davinson Sanchez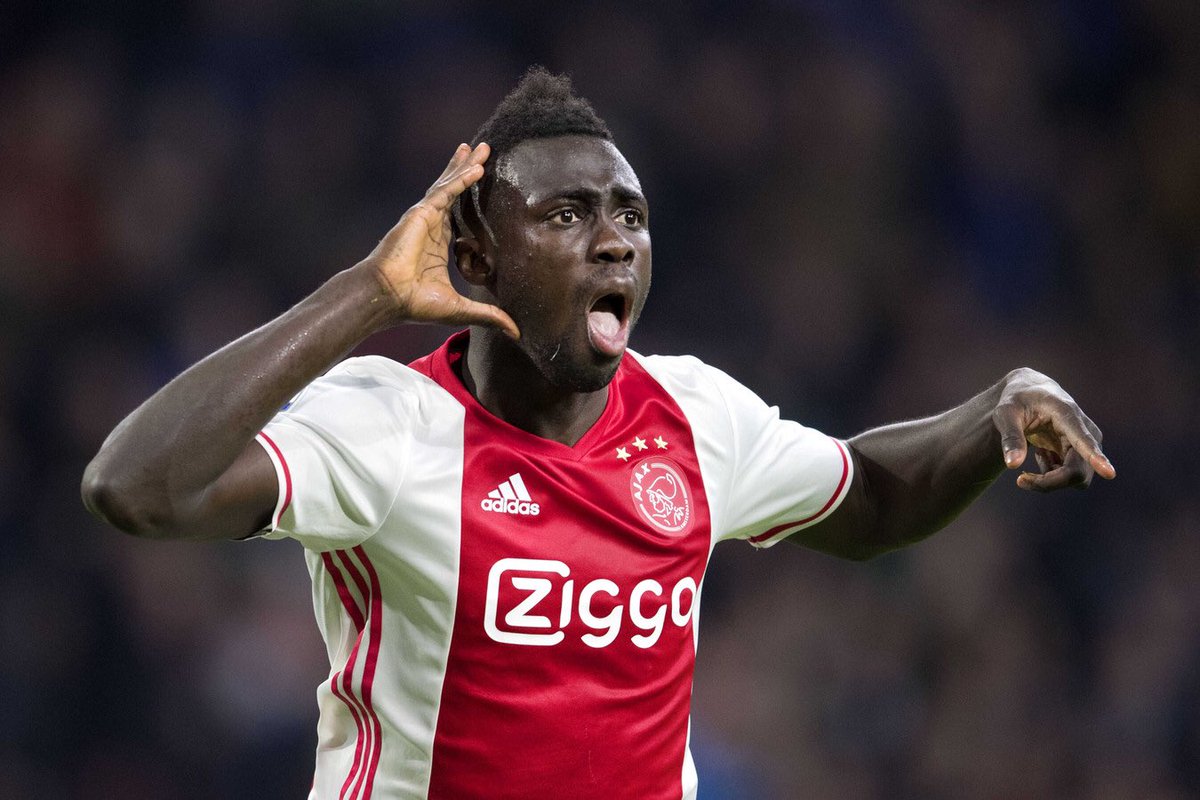 The 22-year-old made history by becoming the first Tottenham player never to have played at White Hart Lane since the stadium's existence when he signed in 2017.
The Colombian arrived not long after he had helped Ajax to the Europa League final, which they lost to Jose Mourinho's Manchester United. Yet he had looked sufficiently impressive along the way to attract a club-record bid of £42million from Tottenham.  
Sanchez will be best-placed to provide insight into how the current Ajax side operate. There is an argument that he is still adapting to English football, but his role at the back could be key if Spurs are depleted once again in defensive midfield.
Despite the historical and contemporary links the two clubs enjoy, there will be no room for niceties on Tuesday night, nor in the second leg for that matter.