With the Kakamega twins story still hitting the headlines, Kenyans have been making all type of jokes concerning the same. Media personality, Shix Kapienga, has stirred social media after she was also reunited with her 'twin sister'.
During her birthday, one of her friends shared a photo of Shix and photo ground it with that of another lady 'Khinga'. Apart from the two looking alike, they were also born on the same day.
Sharing the photo, it was captioned; "I know there is a story of the identical twins that were supposedly separated during birth and reunited 19 years later but this one right here is on another level! Meet my sister Khinga and my colleague Shix Kapienga they have a striking resemblance that you can't tell them apart!
You know what's even crazier? They share a birthday! Do you see where this story is going? Nani alicheza Can you tell them apart? As you try that, kindly help me with the Double S, beautiful Shiks and my amazing sister Sue, a Happy Birthday!"
Kenyans stormed the comments section with reactions since they felt Shix's case was no different from that of Kakamega twins. Here are some of the reactions;
verah machuka: You look again….happy birthday to both of you
maureen oti: You look double….happy birthday wairimu8471: babies DNA. Fanya kazi
fatnisha: Shixie stop lying to as….. is that not you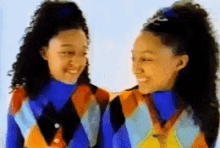 luciekuria: happy birthday.I need some glasses to see the difference 🙌
muthonic59: They look doubled tho dorangeti: you look together😄
rmwende: Hooooly shit… didn't see the difference until I finished reading the caption.. hii nayo pia DNA ifanye kazi