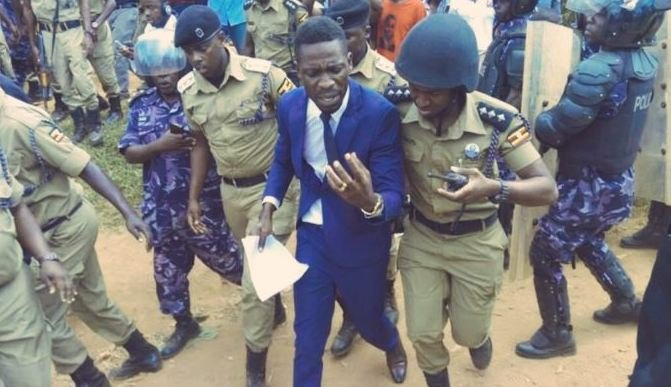 Ugandan Pop Star turned Politican Bobi Wine has been arrested again by Police while on his way to Kibuli.
Reports indicate that Bobi Wine has been taken to Nagalama Police Station.
Just last week, Ugandan Police broke into Bobi Wine's car and arrested him. He would later be put under house arrest during which he recorded a song for the Ugandan disciplined forces.
His latest arrest comes at a time when he has vowed to fight the dictatorial regime of President Yoweri Museveni at all costs.
Reasons for his latest arrest remain scanty.
More to Follow…..