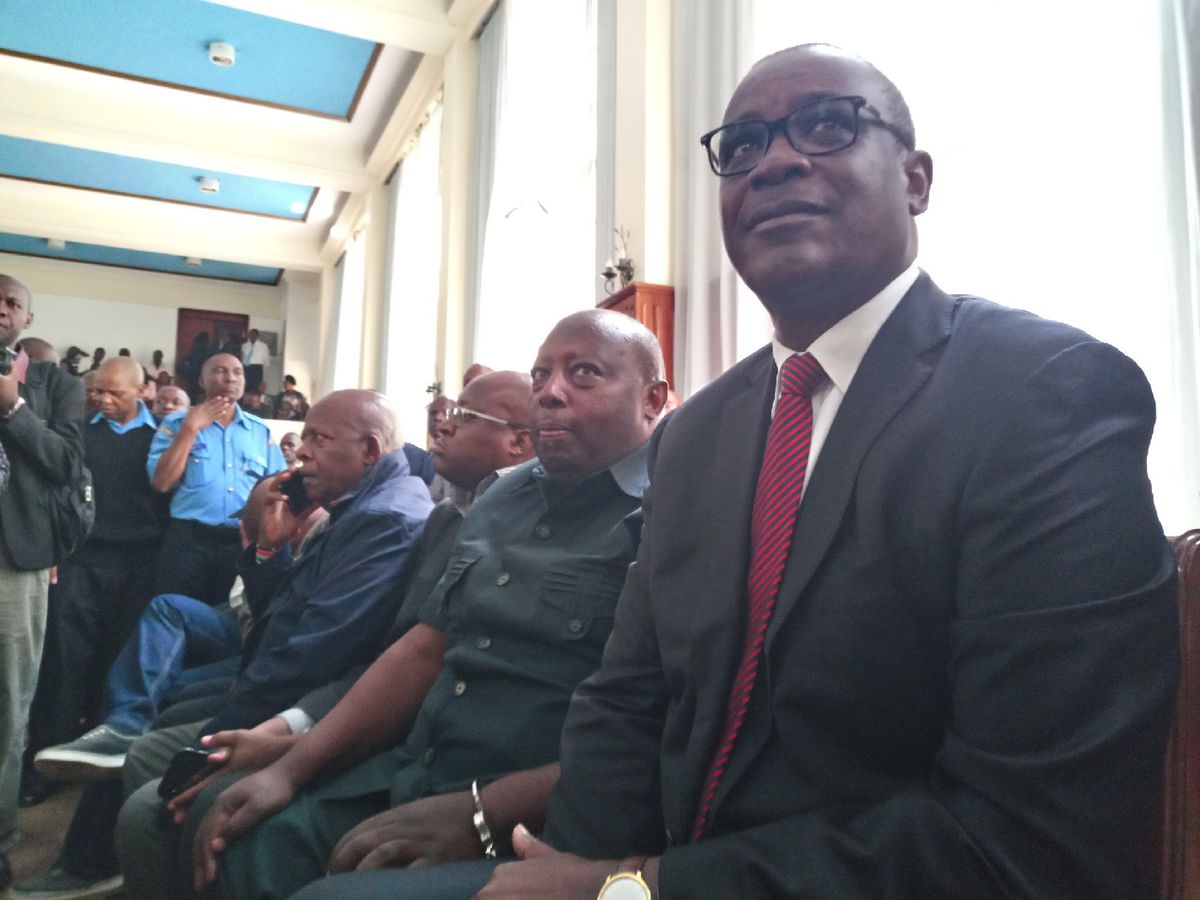 Former Nairobi governor Evans Kidero will have to endure another night of dry Sukuma Wiki at the Kilimani Police Station.
Kidero, who spent the weekend in police custody, pleaded not guilty to all charges of corruption including money laundering, abuse of office and unlawful acquisition of public property.
The governor and his former Chief of Staff George Wainaina are among the 16 people who have been charged with irregularly paying sh68 million to a Nairobi law firm.
Kidero has accused the EACC of pulling publicity stunts from his arrest and and holding him unconstitutionally.
According to the ex-governor, detectives came to his house at 4 am to arrest him and take him to the EACC headquarters by 7 am where he found "all international and local media waiting".
He added: "It's a demonstration that EACC is only interested in cheap media publicity and to try my case in the court of public opinion rather than present their case in a formal judicial system where they have to provide proof beyond the excitement of arrests and media. I was arrested at 6 am; why wasn't I taken to court on the same day? The plan, it would appear, was to keep me in a police station the whole weekend," he told the court.
A ruling on his bail application will be made on Tuesday.