Once the most outstanding goalkeeper in the Premier League, David de Gea's form for Manchester United is under scrutiny after yet another error in their draw with Chelsea on Sunday evening.
Such is the list of problems at Manchester United that David de Gea might still be somewhere nearer the bottom.
Another error from David de Gea allowed Marcos Alonso to cancel out Juan Mata's opener and claim what could be a valuable point in the quest for Champions League qualification.
Picked in the PFA Team of the Year for each of the four seasons prior to this one, De Gea was a "one-man wall" for United for much of that period, according to Gary Neville. But the cracks in that wall are starting to appear.
Previous Howlers
In a Manchester derby that highlighted the vast gulf in quality between the two clubs, only two goals separated United and City – and De Gea could have done better for both of them.
The opener from Bernardo Silva crept in at the near post, and the second goal from Leroy Sane ricocheted into the net off the goalkeeper's right leg. Neville was far from impressed.
It's a really, really bad mistake. David de Gea, he's been magnificent for Manchester United for so many years but this season, it's just not happening for him. Those feet are letting him down. So many times we've seen him kick the ball away. Straight at him, off his shin, into the back of the net.
De Gea last faced such question marks over his goalkeeping during his trying first season in the Premier League. But he has now made three errors leading to goals in the competition this season, according to statistics.
That's more than he made in that difficult first campaign and more than he has made in any campaign during his Old Trafford career.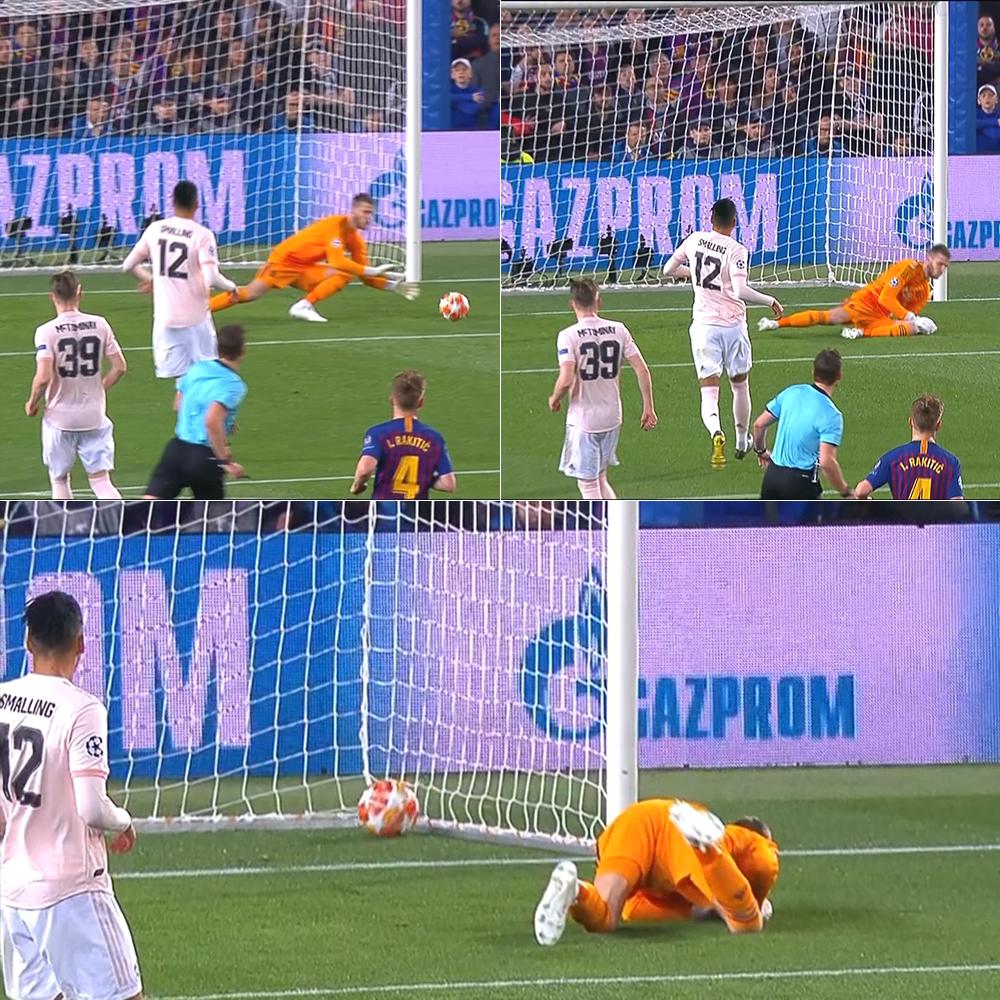 He has been so good for so long that there is a reluctance among United supporters to acknowledge the depth of the problem. The natural instinct is to defend De Gea, point to the plethora of marvellous saves in that Wembley win over Tottenham, and argue that the Spaniard remains the Premier League's outstanding goalkeeper.
Where it begun
But this run of poor form now dates back to the summer and a woeful World Cup. His performance against Spurs convinced many that he was still the number one 'keeper in the country but the reality is that it was the anomaly this season.
Alisson at Liverpool and Ederson at Manchester City have both been much more consistent in their performances.
A deeper look at the numbers reveals that to be true.
What do the stats tell us?
It suggests that, on average, De Gea would have been expected to concede between 46 and 47 Premier League goals. Instead, he has let in 50, which is more than all but three goalkeepers in the country and the most that United have conceded in 40 years.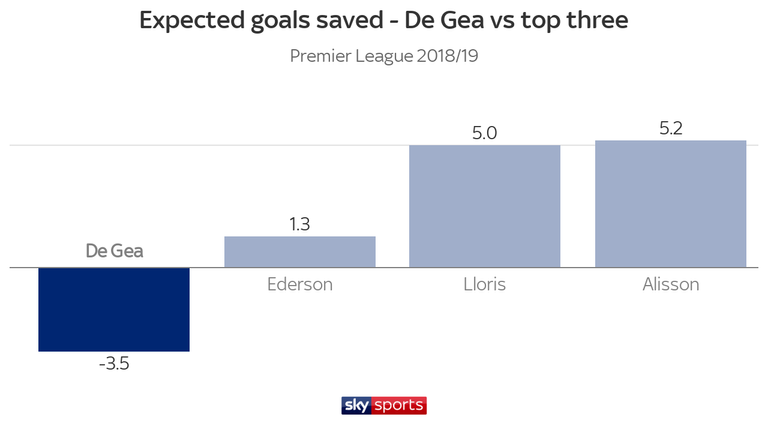 This same analysis suggests that Alisson has saved Liverpool five goals this season. The same is true of the much-maligned Tottenham captain Hugo Lloris, thanks in part to his penalty-saving exploits.
Ederson has also saved more shots than would have been expected.
De Gea once the World's number goalie is thus the outlier and it's costing United.

David de Gea's latest mistake saw Chelsea take a point against Manchester United to stay in control of the top-four race.