Relatives and acquaintances of terrorists face a jail term of not less than three years should they not disclose the whereabouts of their kin.
Police drawn from the anti-terror police department noted that the relatives of people suspected to have returned from Jihadist-prone countries always failed to report to police.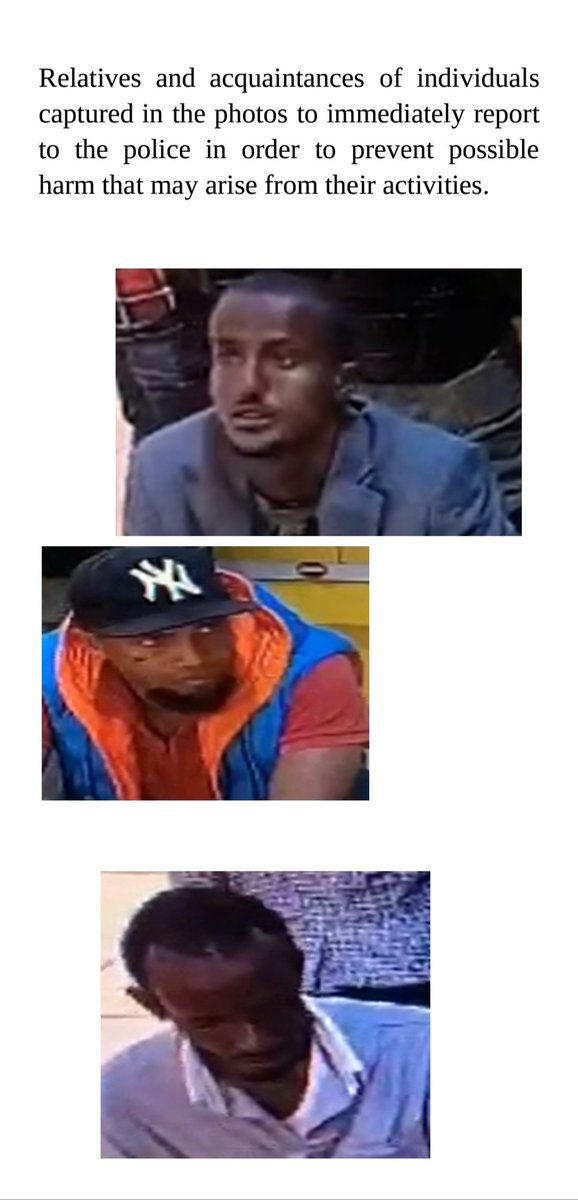 Citing a case where the mother to one of the terrorists behind the Dusit D2 Attack in Nairobi which claimed the lives of some 21 people, Police said relatives would face punishment.
Together with the stern warning, Police also revealed the photos of three men who are suspected to have returned from Jihadist countries into Kenya.
"We urge those who suspect that their relatives or acquaintances could have joined Jihadi groups, are planning to travel to Jihadi theatres, or have returned from countries known to harbour Jihadists to immediately report to the nearest police station," read the statement in part.
The Jihadist countries identified in the report include Yemen, Syria, Libya, Somalia and Afghanistan.
Kenya has borne the brunt of terrorist attacks in the past with the greatest highlights being the El-Adde attack where more than 150 soldiers were killed after militants overran their camp.
The largest attack on civilians happened in 2013 when Alshabaab terrorists raided the Westgate Mall and killed at least 70 people, injuring many others.