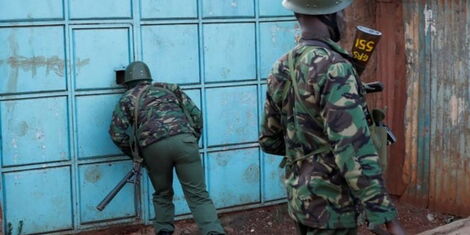 Kenya Film and Classification Board (KFCB) CEO Ezekiel Mutua recently banned the 'takataka' song from all free-to-air radio and TV stations in Kenya.
However, despite the ban, Mutua revealed it was shocking to hear that the producer has launched the video despite the ban and the summons to appear before the Board. There's absolutely no heroism in despising a ban by Government.
"The culprits will serve as an example that the war against unrated films and dirty content is not empty talk. There will be nowhere to hide for people who break the law with impunity in the name of creativity," Mutua has said.
Mutua further stated that police are also narrowing down on the producer and composer of the song.
Mutua further said that the board has recorded a statement with the Police after the singer and his producers failed to honour the 14-day summons. "Now we are waiting for DCI to arrest and charge these guys in court. Their phones have been off and they cannot perform anywhere in Kenya."
Today I met officers from the @DCI_Kenya who are investigating several cases of violation of the Films and Stage Plays Act Cap 222. The DCI submitted to our offices 230 DVDs impounded in Malindi and other parts of the country to our offices for examination and classification. 1/4 pic.twitter.com/0oo82yizil— Dr. Ezekiel Mutua, MBS (@EzekielMutua) April 26, 2019
Anyone who knows a performance anywhere in the country by @alvindotaka can inform us or the @PoliceKE. The producer's phone went on in the evening and police nearly pounced. But he called and said he will present himself with his lawyer on Monday. @InfoKfcb @IG_NPS pic.twitter.com/shEnEv9VHI— Dr. Ezekiel Mutua, MBS (@EzekielMutua) April 27, 2019