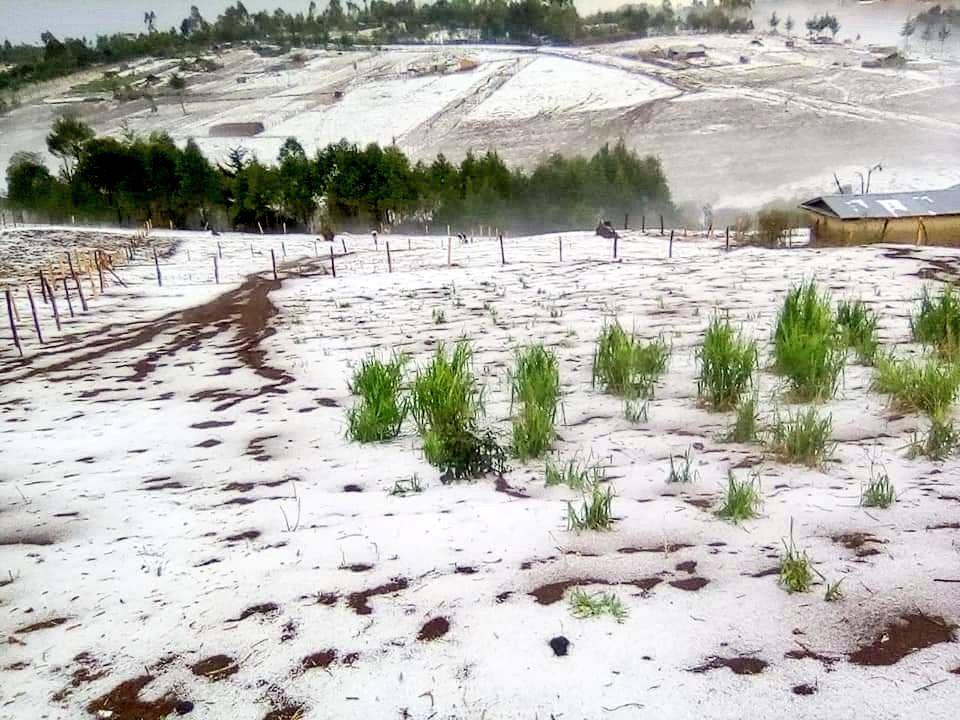 While the weather has clearly changed and mother nature finally relieved us of hot weather, some regions are receiving the extreme end of the change.
Reports indicate that Kuresoi region in Nakuru County is snowing. A rare occurrence in Kenya.
Kenyans in Nakuru are slowly warming up to the idea, as the snow was reportedly first witnessed in the country in Nakuru, the year 2008.
This was followed by similar cases in Nyahururu (2017) and Kericho (2015).