The tax payer's money former Nairobi Governor Evans Kidero allegedly lost during his administration can do a lot for Kenya if recovered.
Dr Kidero was arrested on Friday by the Ethics and Anti-Corruption Commission following a corruption investigation involving an irregular payment of Sh68-million to a law firm during his tenure.
Kidero was arrested Friday morning alongside George Wainaina who served as his Chief of Staff and two other officials.
The Director of Public Prosecutions Noordin Haji said he approved the arrest and prosecution of 17 officials over the payment to Wachira Mburu, Mwangi and Company Advocates.
Below is what the money can do finally recovered.
1.Pay monthly salary of over 60 legislators
Legislators in Kenya earn about 1 million per month. Therefore, it means that Ksh68 million can pay a monthly salary of over 60 legislators.
2. Pay school fees for 5 children at International School of Kenya from Grade 1 to Grade 8
This is how valuable this amount is even to the rich in the Kenyan society. As to how many years of school fees the amount would pay in an ordinary private boarding school, probably from class one to university level.
3. Buy 5 Jaguar Sports Car like Maina Kageni's
There are a variety of guzzlers this amount of cash can fetch those who adore machines, but this particular Jaguar that the celebrated radio presenter got himself is the ultimate prize anyone can buy with that amount of money and still keep the balance to buy four more.
4. Pay rent for 5 apartments in Kileleshwa for 11 years
Five fully furnished apartment will definitely save you the hustle of having to buy households and later dispose them at a throwaway price when relocating. That amount will give you peace of mind during your stay in the country.
5. Buy 12.5 acres of land at Diani Beach in Mombasa
Here is where many of us Kenyans now fall, land, land, land… if you are property minded like most Kenyans are, then you will agree with me that a piece of land by the beach is the greatest investment and is sure to give you crazy returns whether you sell it after some time, build apartments or a beach hotel.
6. Buy 15 matatus to register in a city Sacco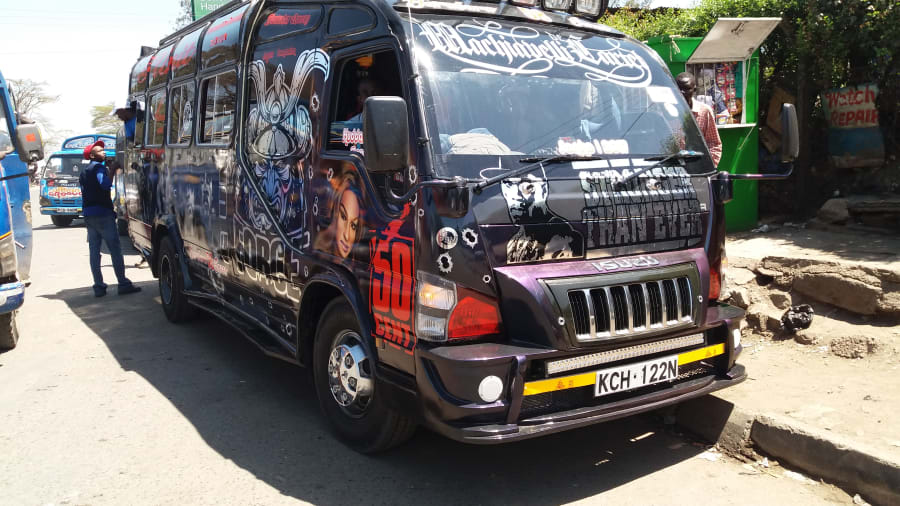 With Saccos now in place, clearly matatu business is becoming lucrative as all you do is pay they registration fee and let them manage the business for you, while you draw a specific income every month. So at Sh4 million each, you become the owner of 15 matatus and pocket Sh250, 000 every month from each matatu.
7. Buy Safaricom shares
Being among the top companies whose share price is doing well in the money markets, buying shares here will be a major financial boost. At an average price of Sh13 per share, the amount will buy you a cool 5 million shares that are bound to give back handsome dividends.
8. Sponsor 100 students through university parallel course
A four-year parallel degree course at a public university costs an average of Sh650,000 depending on the course and number of semesters. Assuming you are sponsoring Bachelor of Arts courses, the amount will be enough to take 100 students through their university education.
9. Buy a 10 two-bedroom apartments in a middle class Nairobi estate
With that amount you can buy several apartments that you rent out at an average of Sh150,000 per month.
10. Spend 25 nights at Kempinski presidential suite
With that amount, you will not have to wait for Valentine's Day to enjoy the luxury of having a private chef, butler and diamond jewelry set. The money will guarantee you not just a night of diamonds, but 25 nights of diamond.
Please drop your comments and hit like.