Former Nairobi Governor, former chief of staff George Wainaina and former councilor Paul Mutunga alongside others have been arrested over irregular payment of Sh 68 million by the Nairobi City County government to a law firm.
Ethics and Anti-Corruption Commission (EACC) officials said they had been investigating the three individuals for irregularly paying legal fees to M/s Wachira Mburu, Mwangi and Company Advocates.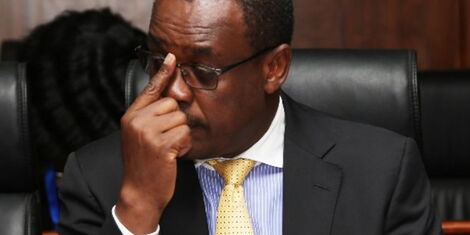 Kidero and co-accused have been charged with conspiracy to commit an offense, Abuse of office, Unlawful acquisition of public property, dealing with suspect property and money laundering.
However, it seems like tribalism might be another charge he should face as it has been noted that all Evans Kidero's accountants are from one community.
Jonathan Mueke deputy governor of Evans Kidero has reportedly passed the integrity test leaving his boss in the greater majority of chaos as he is missing in the suspects' arrested list.
Why do you think all Kidero's accountants were specifically from a single community?