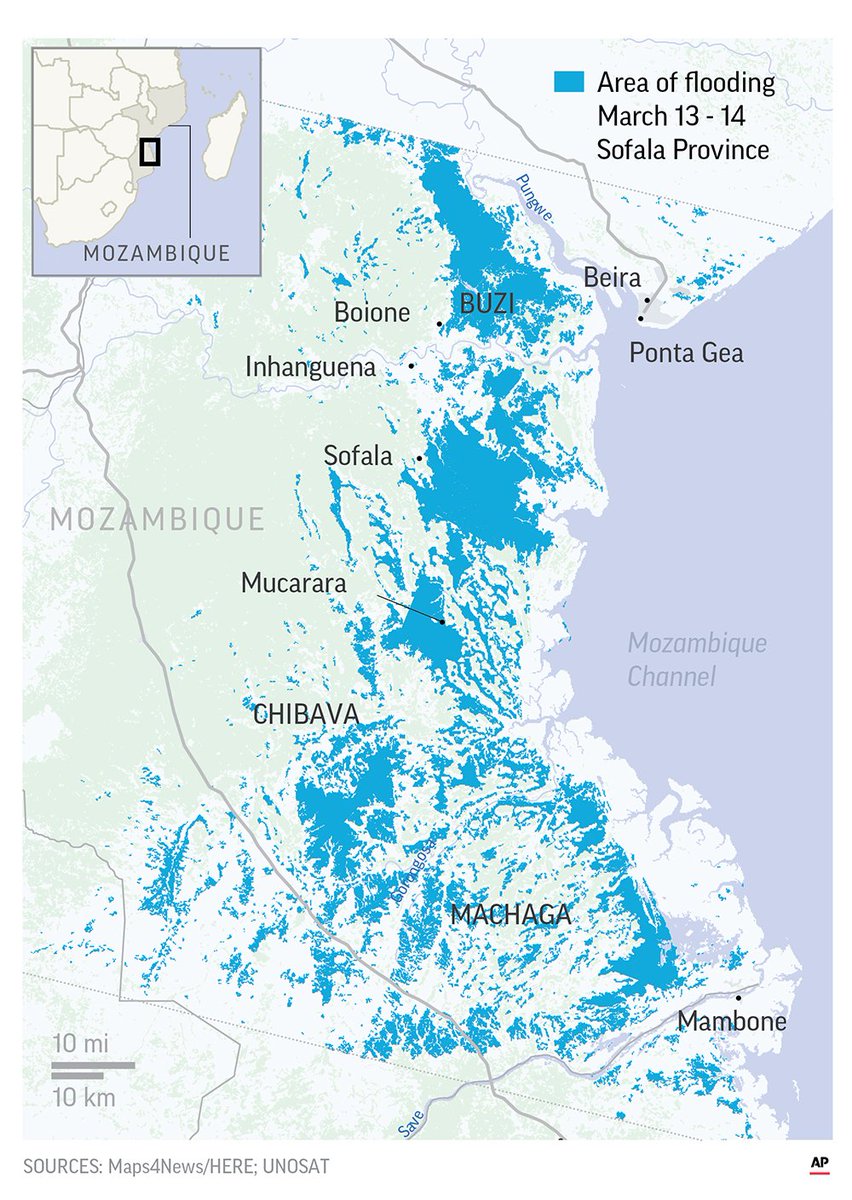 Barely a month after Cyclone Idai ravaged Mozambique leaving death and devastation in its wake, the strongest cyclone ever to hit the country has made landfall in the country's north.
Authorities in Mozambique declared a "red alert" in Cabo Delgado province as they prepare to evacuate residents from the area. Surpassing both Idai and the 2000 cyclone that had been the strongest to date, Cyclone Kenneth hit Cabo Delgado province with wind speeds of 140mph (225km/h), bringing the threat of extreme rainfall.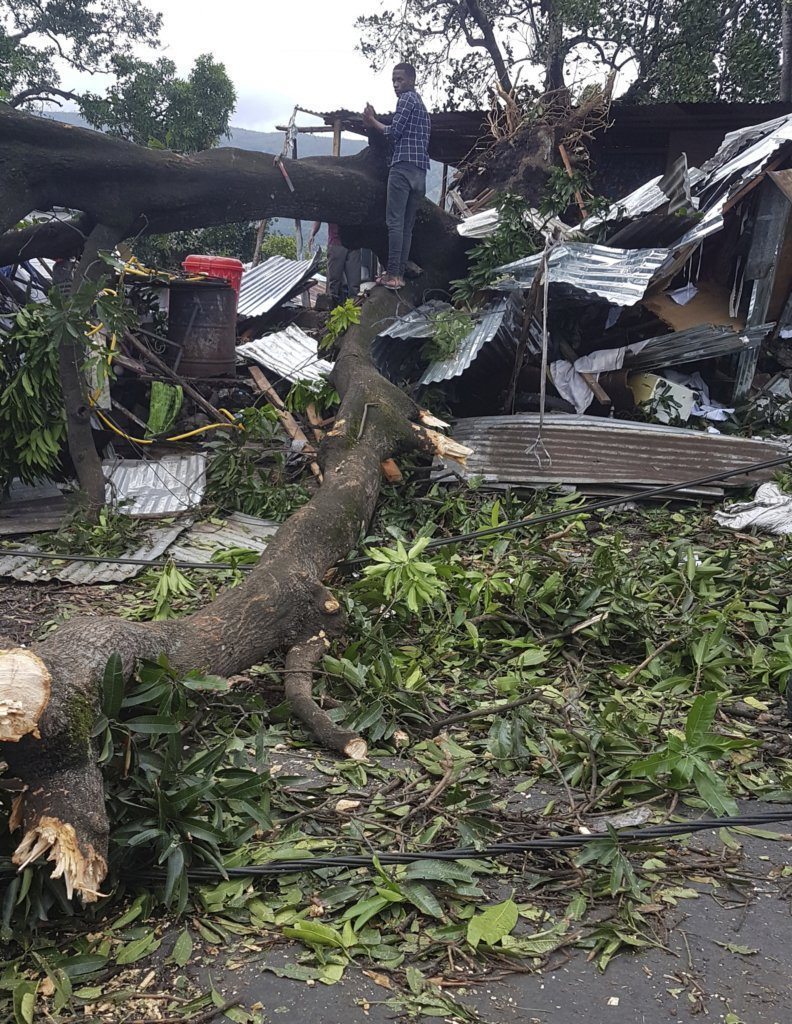 "Cyclone Kenneth is currently making landfall on the north coast of Mozambique," the UN World Food Programme (WFP) announced in a statement.
"The Cyclone is expected to bring heavy rains in the area for several days, with over 600 millimeters rainfall expected."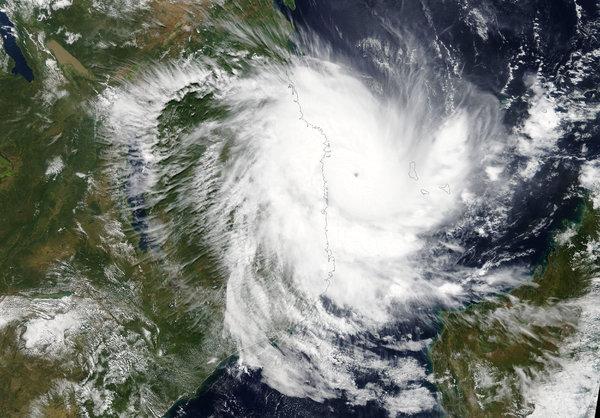 That volume of rain would be nearly double the 10 days of accumulated rainfall that caused flooding in Beira during Cyclone Idai.
The second highly effective cyclone to strike Mozambique in simply six weeks ripped off roofs, killed a minimum of one individual and dumped heavy rain on Friday because the United Nations warned of "large…
Forecasters at Meteo-France warned of the possibility of Kenneth triggering waves off Mozambique's northeastern shore as much as five meters (16 feet) higher than usual.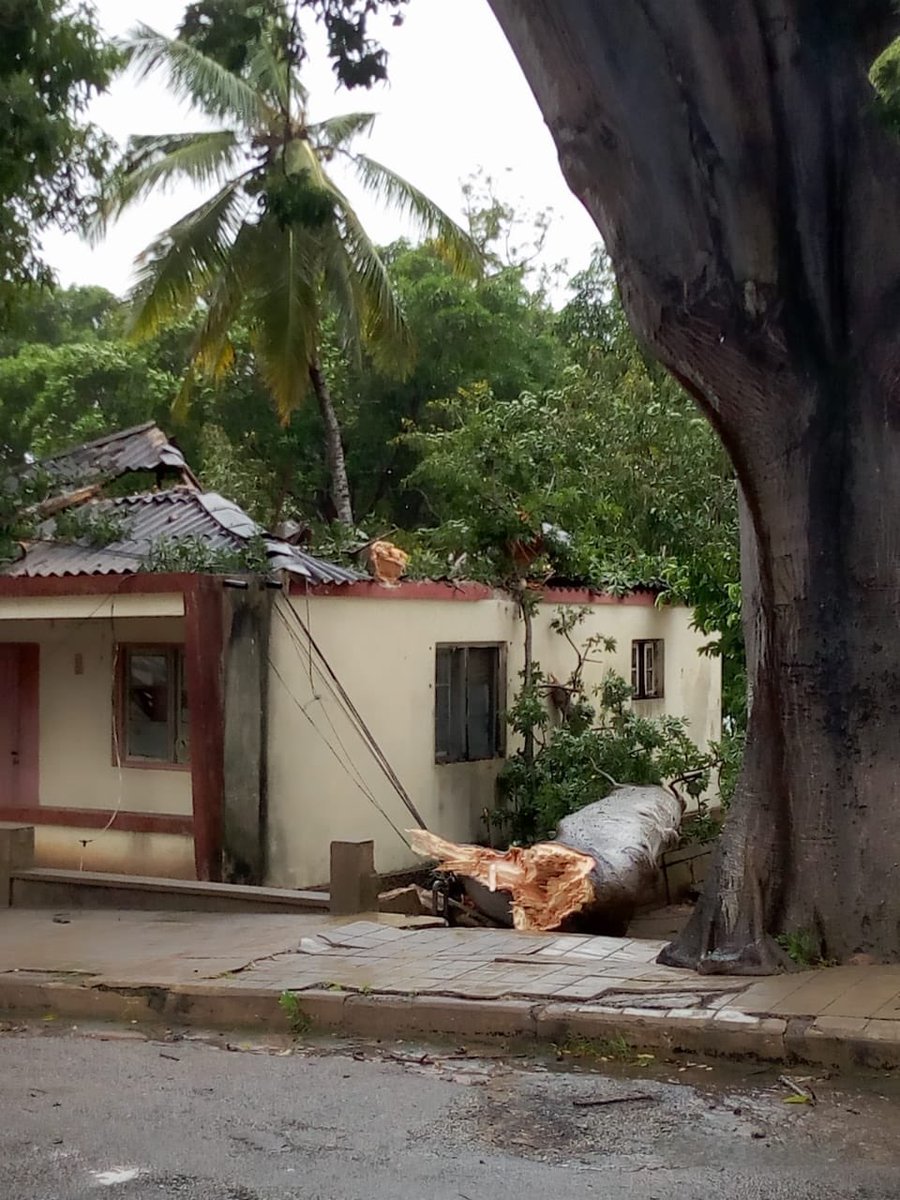 "I was quite preoccupied by the sea because they announced six-meter waves… the wind was very strong, and I've never seen anything like it in my 15 years in Pemba," said Anabela Moreira, Portuguese owner of a lodge on Wimby beach.
Jonah Wazir, a local journalist, "noticed that some precarious houses had fallen down." He also said that electricity supply in the city was down and strong winds were gusting since this afternoon.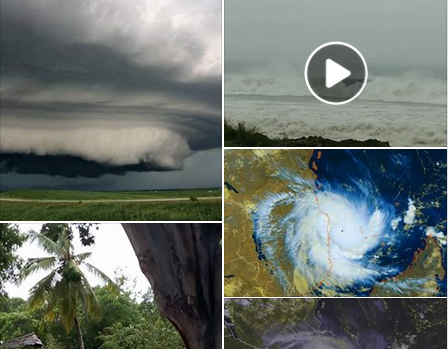 The Red Cross has warned of concern over the storm's impact, as many communities in the country are still recovering from Cyclone Idai that hit in March.
Tanzanian authorities have ordered schools and businesses closed in some southern districts and urged citizens to brace for extreme winds and rain.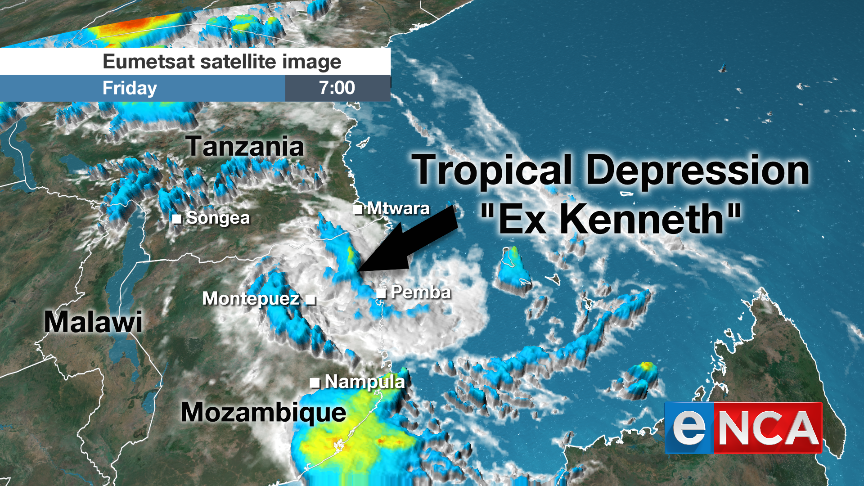 The country's meteorological agency warned that the Tanzanian provinces of Mtwara, Ruvuma and Lindi are at the highest risk and could experience strong winds and downpours from the middle of the Thursday.
Mozambique is in a humanitarian emergency.

It's been 41 days since Idai
It's been 1 day since Kenneth

UN: "This is the first time in recorded history that two strong tropical cyclones have hit Mozambique in the same season"

Please donate. DO NOT abandon our brothers & sisters. https://t.co/LUiWzazw4S— Eric Holthaus (@EricHolthaus) April 26, 2019
Mtwara residents were already leaving the coastal enclave with their families, some on foot, witnesses said.
Scenes from Mozambique as Cyclone Kenneth hits.
Thousands have been evacuated from their homes after the storm killed 3 people in Comoros.
Mozambique is still recovering from the harrowing impact of Cyclone Idai. pic.twitter.com/YnjRr4G0BJ— Samira Sawlani (@samirasawlani) April 26, 2019
The governor of Mtwara, Gelasius Byakanwa, ordered schools in his province shut down but called on medical staff, police and utility workers to remain on duty.