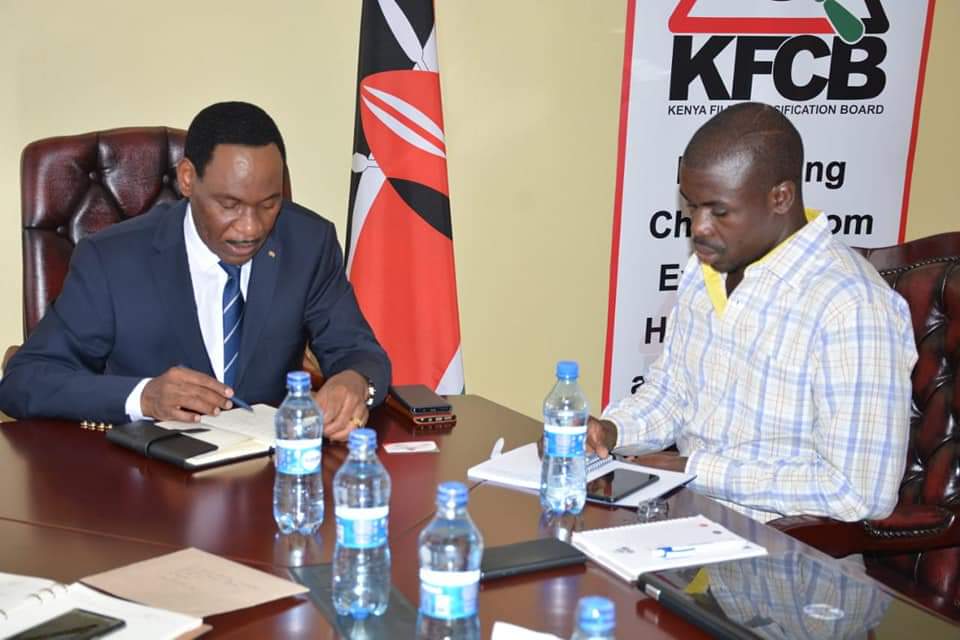 Kenya Film Classification CEO Board Ezekiel Mutua has revealed meeting DCI detectives who are investigating several cases of violation of the Films and Stage Plays Act Cap 222.
The DCI reportedly submitted to their offices 230 DVDs impounded in Malindi and other parts of the country for examination and classification
The materials will be used as exhibits in charging the culprits. Mutua further stated that police are also narrowing down on the producer and composer of the song "Takataka" banned recently by the Board for its misogynistic relics.
He revealed it was shocking to hear that the producer has launched the video despite our ban and the summons to appear before the Board. There's absolutely no heroism in despising a ban by Government.
"The culprits will serve as an example that the war against unrated films and dirty content is not empty talk. There will be nowhere to hide for people who break the law with impunity in the name of creativity," Mutua has said.