Embattled city lawyer Assa Nyakundi is expected to take plea on May 7 following suspicion of killing his son on March 17.
The murder case took the nation by storm when it was revealed that top lawyer Assa Nyakundi allegedly shot his son died accidentally while returning home from a church service they attended together.
Investigating officer Godfery Munene told Makadara senior principal magistrate Angelo Kithinji said investigations were not complete because the suspect was required to help detectives unravel key aspects of the March 17 shooting.
Nyakundi has already recorded a statement.
Nyakundi, who was arrested on March 17, 2019, previously told police he was trying to holster his firearm while in the car when he accidentally fired, shooting his 29-year-old son in the chest.
Magistrate Kithinji expressed concern over the slow pace of the investigations and said the shooting was a matter of public interest.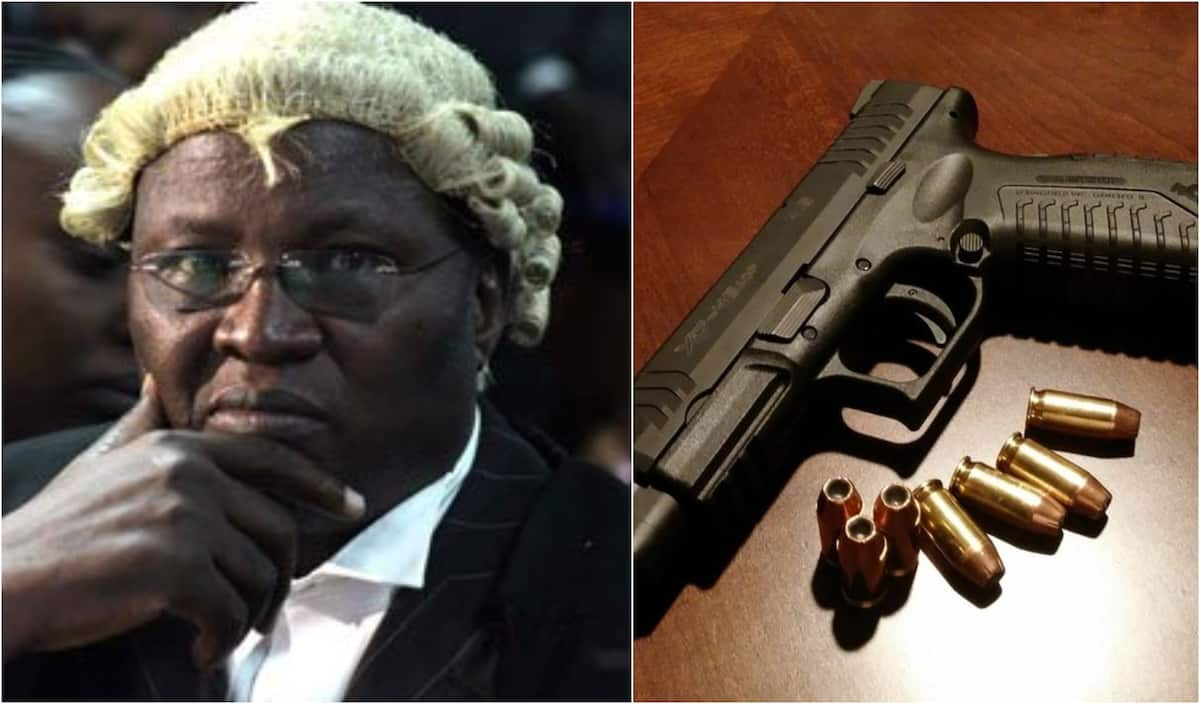 Munene told Makadara senior principal magistrate Angelo Kithinji that the lawyer is still recuperating at the Nairobi Hospital under police guard, after suffering from high blood pressure, and is unable to plead to criminal charges.
Police have expressed apprehension over Nyakundi's release since his family members, including house helps, are potential witnesses.
Nyakundi's wife, Lydia Apungu Nyakundi, and his first born son Noah Nyakundi have so far recorded statements with the Homicide Department at the Directorate of Criminal Investigations (DCI) in support of his traumatised father.
Both mother and the first born are said to have refuted claims that the city lawyer and his son had a strained relationship prior to the incident.
Police, during a raid on his house on March 19, 2019, seized two firearms and 471 rounds of ammunition of different calibre.
An autopsy report conducted on the body of the deceased revealed that he could have been shot from outside the vehicle and not inside as had been reported.
A report based on the ballistic examination and autopsy findings has rebutted the lawyer's explanation of what transpired.
"The shot projection from the chest exiting at the back suggested that whoever shot him was standing outside the rear right back door of motor vehicle KCE 753B Toyota Axio which belongs to the father of deceased," read the report in part.
"The angle of shooting according to the projection could be ninety degrees, suggesting there was a confrontation."
The autopsy was conducted by government pathologist Dr. Johansen Oduor in the presence of the homicide team, government chemists, ballistic experts, forensic analysts from the DCI as well as lawyer Cliff Ombeta representing the suspect.
On April 3, Kithinji had  directed that Nyakundi be charged with murder immediately he was discharged from hospital.