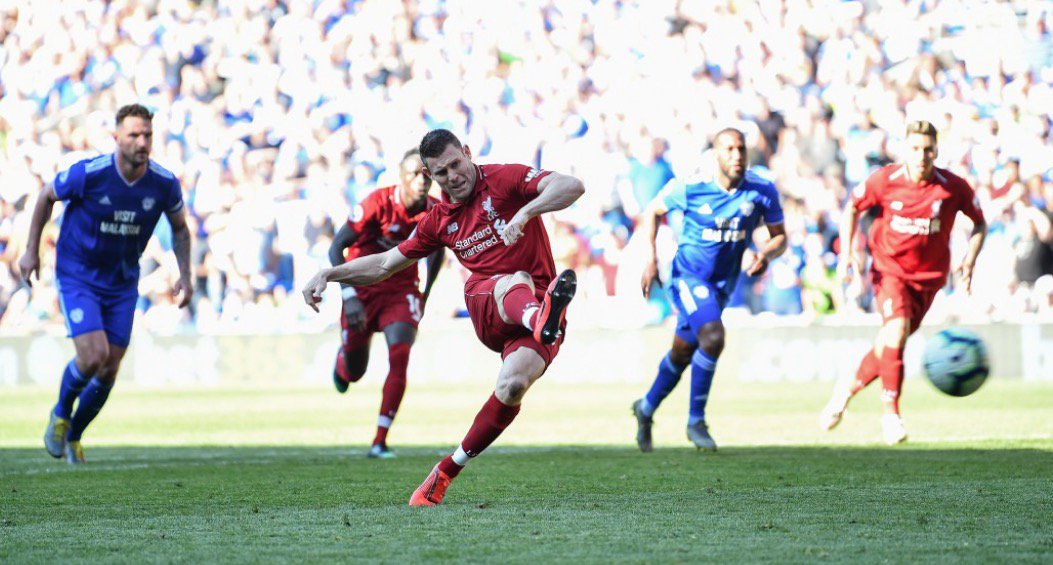 Jurgen Klopp has heaped praise on James Milner and claims the reliable Liverpool star is "like a machine".
Milner has scored five penalties this season, with his last two both coming in the 81st minute to earn the points at Fulham and more recently kill of the challenge of Cardiff.
The Leeds-born midfielder has an unerring knack from the penalty spot and earlier in the season his goal from the spot on the stroke of half-time against Crystal Palace made him the first player to score eight consecutive Premier League goals from penalties.
Milner has scored 16 penalties for the Reds, missing just two – both of which came in 2017 against Southampton and Maribor in the Champions League and Klopp believes he's the best around at scoring from 12 yards.
"He's like a machine in these moments," said Klopp. "He trains for them and he is not the only one. Mo is getting better and better and better.
"Milly is experienced. He has had important penalty shoot-outs in his life. He know it's all about how you keep your body in the right position and the right technique and then done.
"He has also missed a penalty in a pretty important game if I'm right but he's like a machine. He switches off all emotions and puts the ball in the net.
"That's the way to do it."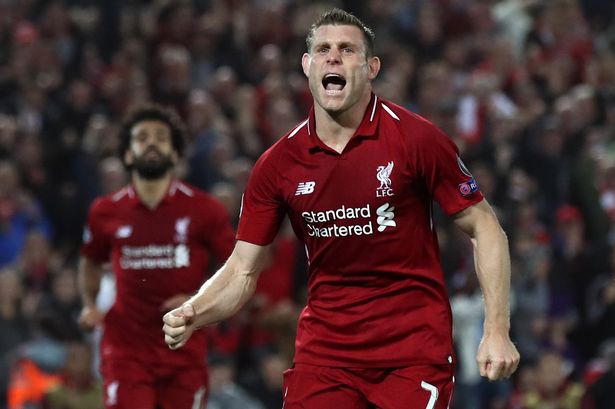 Klopp, whose men face Huddersfield at Anfield tomorrow night before taking on Barcelona next Wednesday, confirmed that Dejan Lovren and Alex Oxlade-Chamberlain both trained this week.
"This will be the last game I overthink anything," said Klopp. "The things people think about, the game, is already enough.
"I will not push that preparation with a fresh line-up. We have enough time to recover for the next game.
"Barcelona has nothing to do with Friday night."