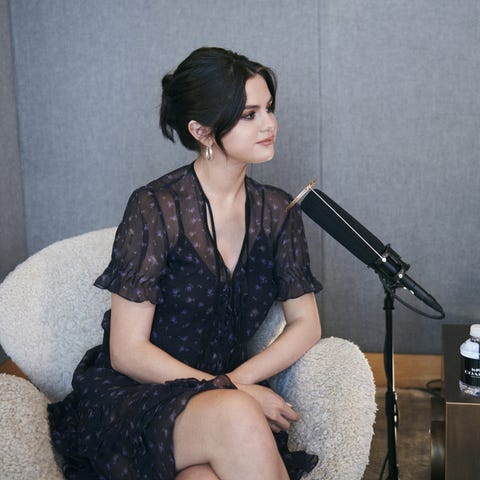 Selena Gomez is currently taking a break from the spotlight and has even taken to limiting her time on social media, only updating her Instagram when she has a new project in the works or a fire selfie to drop
But Selena just went on Coach's new Dream It Realpodcast and gave her first big interview of the year. In it, she got candid about being true to herself, going to therapy, why she doesn't want to be called pretty, and when her fans can expect her new album.
First off, Selena insisted she's not media- or PR-trained and that she doesn't stick to a script when giving interviews. She said, "I don't really think that people know my heart….I don't know how to be trained, like how on earth would somebody be training me to speak things?"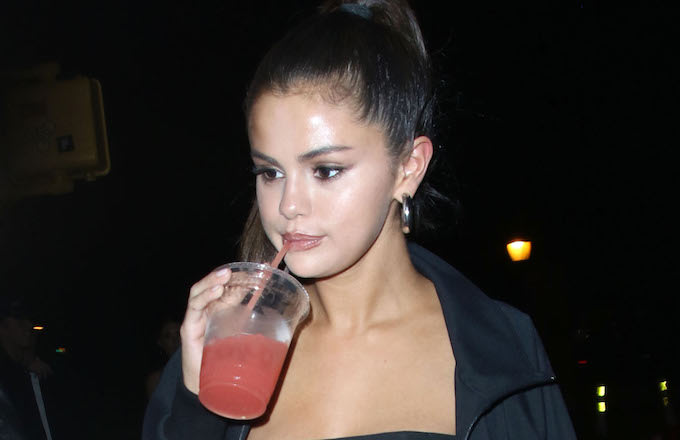 Then she went on to say that she also doesn't like when people focus on her looks too much. She added, "I don't really appreciate people judging me on my looks or anything like that….I'm flattered when maybe guys are like, 'You're pretty.' I am, but it's just—I would just love someone to love me for the person that I am."
Selena also said that one of the ways she tries to keep a healthy mindset is by logging off Instagram, because there is such a thing as too many tummy tea and hair vitamin ads.
"It is not that healthy to be on it all the time because I noticed with me, I got kind of depressed looking at these people who look beautiful and amazing, and it would just get me down a lot, so I just think taking breaks is really important," she explained.
One of the best ways Selena's been able to stay healthy is by going to therapy, which she admitted is hard but amazing and has helped her understand her childhood.
To wrap up her interview, Sel talked about how excited she is to release her new album later this year…and to spend time alone. She said, "I think I'm finally, finally, finally at the age where I love being alone."