President Uhuru Kenyatta and Opposition leader Raila Odinga are in China to persuade that country's leadership to secure another mega loan that has annoyed Kenyans already overburdened by the national debts.
The phase from Naivasha to Kisumu is estimated to gobble about Sh360 billion before the government seeks for additional Sh170 billion to connect the line to Malaba.
The inclusion of Mr. Odinga in the delegation came as a surprise, as he has been a fierce critic of the government over the SGR project.
The cost of Sh800 million for every kilometer of railway between Mombasa and Kisumu is twice the international average.
Raila has faced a lot of backlash online telling him how he has betrayed Kenyans who trusted him on fighting the government when it came to such extremes and misused resources.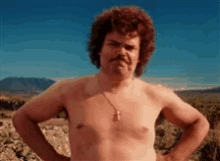 Owed to the fact that the country has been dry for quite some time,others have claimed the recent rains that have poured while Raila is out are a sign of something being wrong while Raila was around