Uganda pop star cum-politician Bobi Wine has been put under "preventive arrest", according to the police.
The fiery government critic warned his opposition movement would not be cowed into silence by his infamous arrest.
His confinement under house arrest in Kampala came as the United States rebuked the government for its heavy-handed crackdown on the political opposition and urged it respect democratic rights.
In recent days, police cancelled one of Wine's concerts and fired tear gas at fans who rallied behind the colourful singer-turned-MP, who has emerged a potential challenger to veteran President Yoweri Museveni.
The pop star's arrest was announced on Monday on his official Twitter handle, in a dramatic incident whose videos and photos have since gone viral on social media.
Wine, whose real name is Robert Kyagulanyi, tried to leave his home in the capital Tuesday only to come face-to-face with riot police encircling his leafy residence.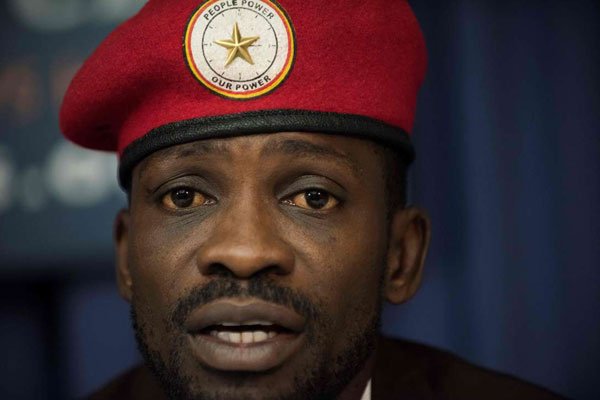 "Police and the military blocked us from reaching Busabala for our press conference about police brutality, injustice, and abuse of authority. A citizen cannot be allowed to access his private property. People teargassed, beaten, Many arrested. We shall overcome. #EnoughIsEnough" read part of the tweet.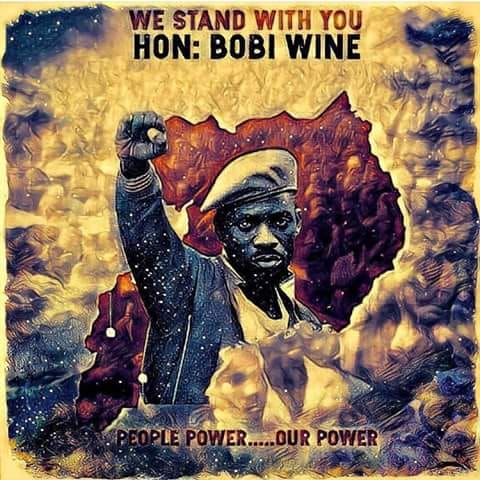 After locking himself inside his vehicle, police broke the windows using pistol butts and a hammer and sprayed him with teargas to drag him out – akin to how Kizza Besigye got arrested in 2011 from Mulago roundabout.
Fred Enanga, the Ugandan Police spokesman said Wine "planned to disrupt public order" and officers would stay put outside his home until further notice.