Tension is steadily building in Sudan just weeks after the long-standing rule Omar Al-Bashir was deposed in a bloodless coup by the army.
This was preceded by massive protests that happened in the country leading to the ouster of the dictator who had ruled the oil-rich Sudan for three decades.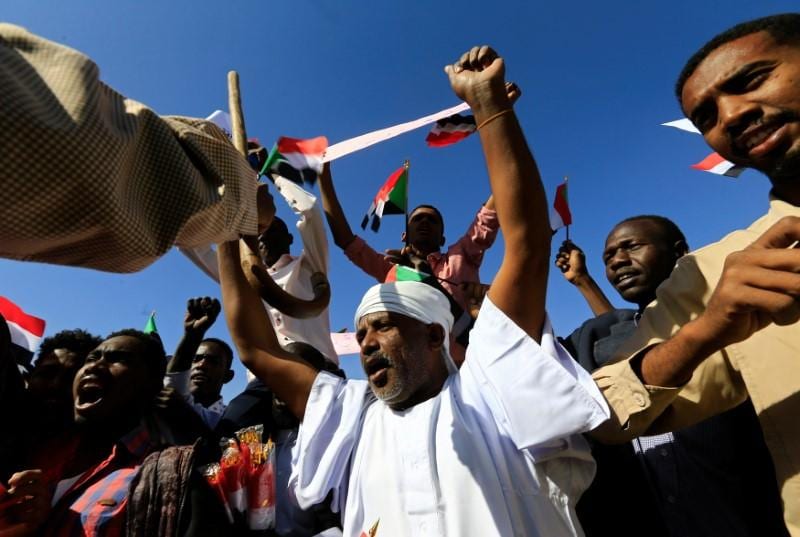 Fresh tension is building after a massive demonstration was staged at the army headquarters from where protesters demanded for Civilian Rule.
"We are sending a message that we are not leaving this area until we achieve our goal," said protester Ahmed. "The idea is to keep the fire burning."
In under two weeks, Sudan has changed the leadership of the Country twice.
While America was quick to congratulate Sudan for the peaceful transition, tension is building once again after citizens demanded Civilian rule.
During the brutal Bashir regime, the long-serving African leader incarcerated his dissidents and killed hoards more.
The 75-year-old Bashir is a wanted by the International Criminal Court over genocide and crimes against humanity.
A Ugandan minister hinted that the country would be ready to offer asylum to deposed Sudan leader.
The International Community is closely monitoring the situation in Sudan even as the army says they would be handing over power to civilians in less than two years.