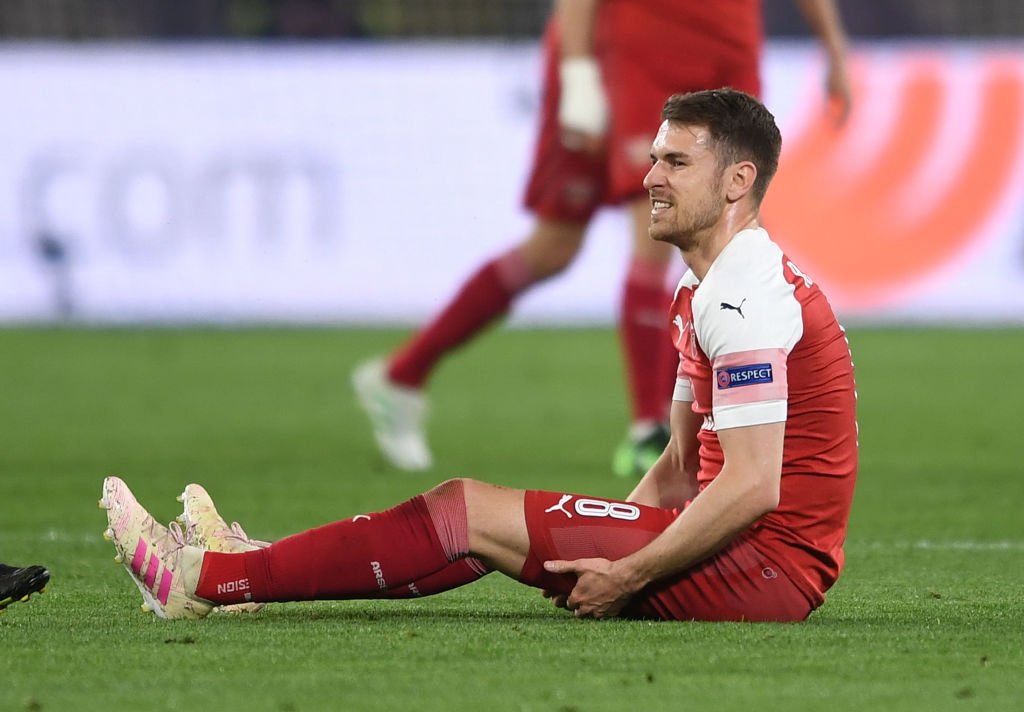 Arsenal's long-serving midfielder Aaron Ramsey has proved his worth for the club in he recent past as the League comes to its end, but it seems like he might have played his last match for the side as he targets to join Italian side, Juventus.
Aaron Ramsey may have played his last game for Arsenal after suffering a muscular injury during their Europa League quarter-final against Napoli.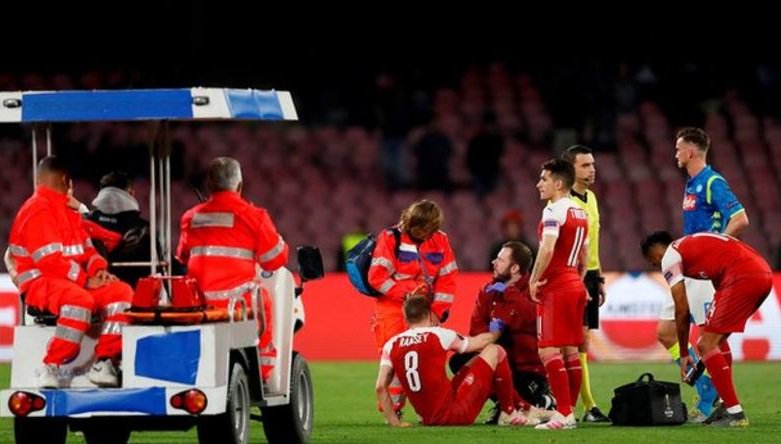 The midfielder pulled up feeling the back of his thigh in the 33rd minute and was replaced by Henrikh Mkhitaryan.
Ramsey, 28, will join Juventus as a free agent this summer, ending his 11-year spell with Arsenal.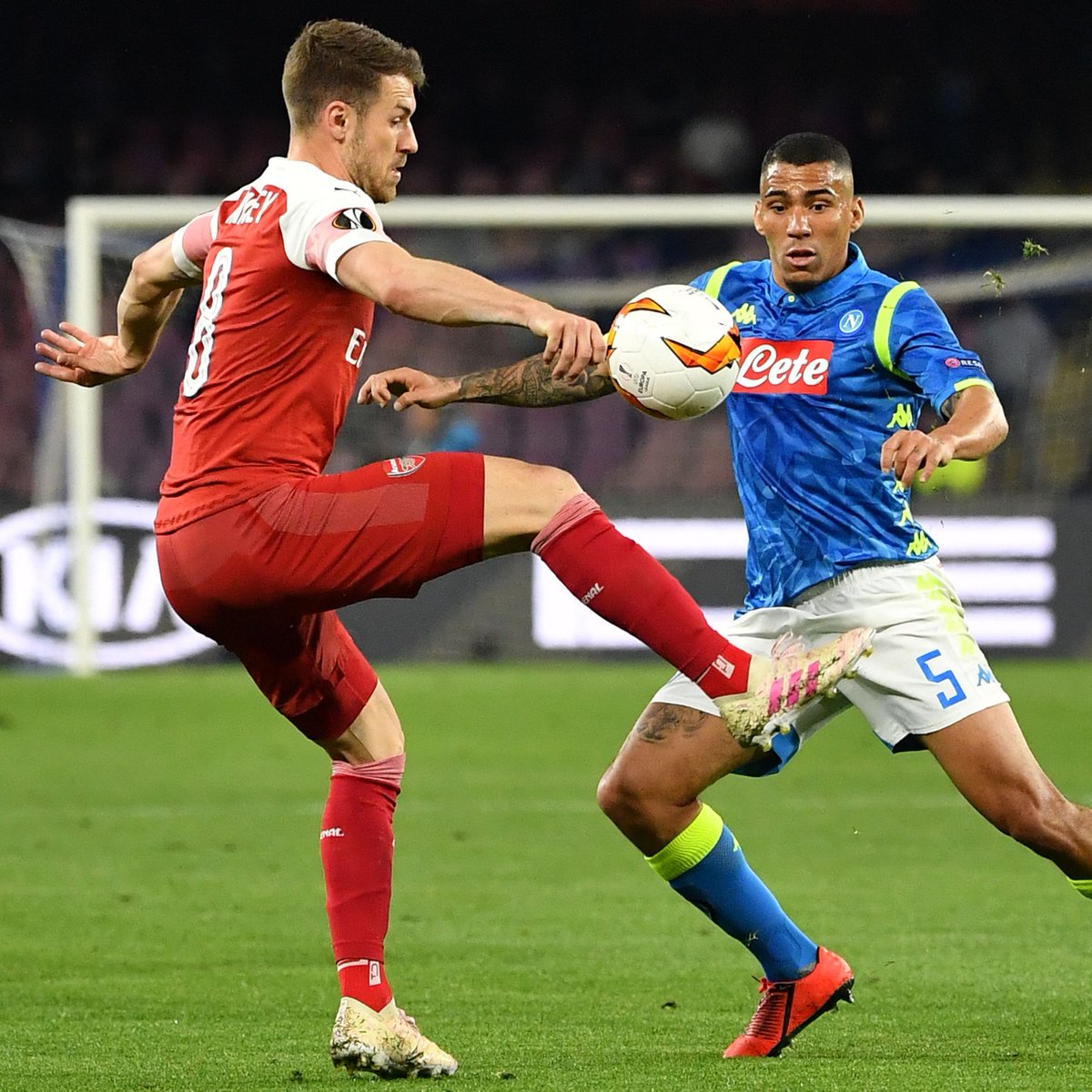 "It is a muscular injury. Normally it will be some weeks out for him," said Gunners boss Unai Emery.
The typical recovery time for a minor hamstring injury is four to six weeks.
Arsenal have five Premier League games remaining.