Flavour's adopted son is a year older, the singer celebrated with a photo of all his children on Wednesday.
Birthdays come once in a year and singer, Flavour could not be more proud as his adopted, visually-impaired son, Semah, clocked a new age.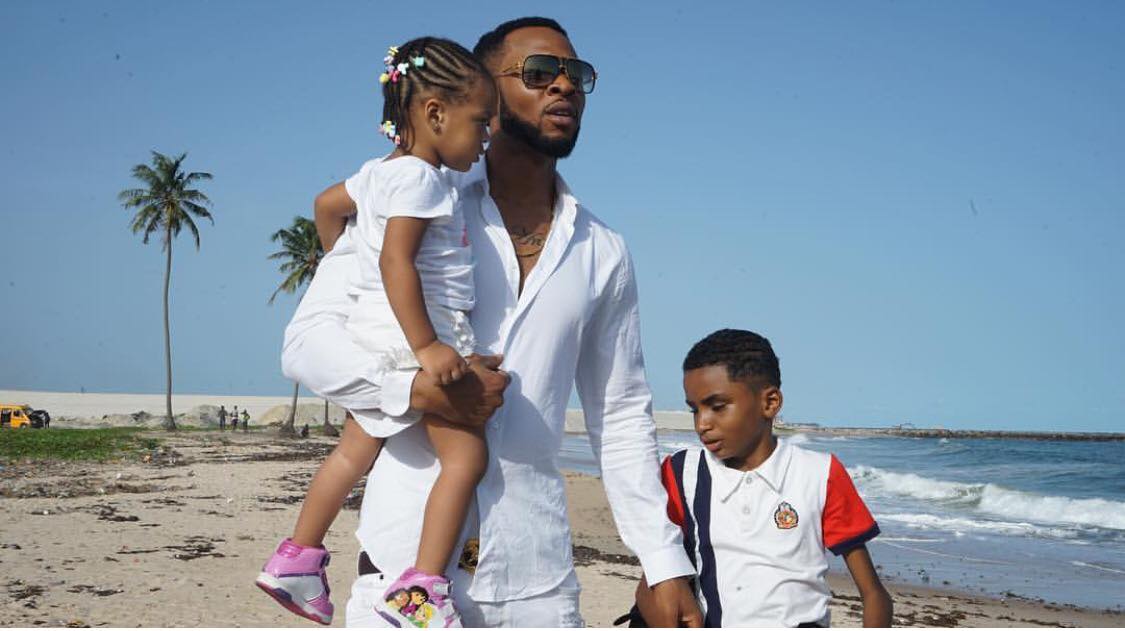 The artiste shared the most adorable photo of himself and his three kids and sent lovely birthday wishes to Semah, calling him 'son'.
There are a few things that prove a man has a good heart and Flavour has all that it takes to e called a man of good heart. He is one of the top musicians who has chosen to make a difference in the life of a total stranger by adopting him and being a role model and a support system.
Not only has the photo gone viral, but many fans have also flooded the comment section of Flavour's Instagram page to say a prayer for his big heart.
Indeed, not all heroes wear capes and Flavour has shown the world that the answer to many things in life is love.
Meanwhile, Flavour reportedly opened a school for the blind in Liberia. The singer shared a photo in which he was captured hugging his adopted visually-impaired son, Semah. He subtly announced that it is for his son and other students.