Justice has patiently been waiting for one city top lawyer Assa Nyakundi after the terrible incident where he ended up shooting dead his own son claiming it was an accident.
Mr. Nyakundi on Wednesday said he loved his son and that they were very close. "Both of us were Arsenal fans and I was trying to teach him golf.
We were preparing to take him abroad to further his studies," he said.
According to him, a lot of information has been misrepresented by the media.
"A lot of things have been written in the media based on non-facts. Where I live is very open and the Judiciary Training College is on the road to my house, so how was it possible that the shot was from outside the car as people claim based on a post-mortem report they have not seen?" he posed.
In his initial statement to the police on the day of the shooting, March 17, the lawyer said he was trying to holster his firearm while in his car when he accidentally fired, shooting his 29-year-old son in the chest.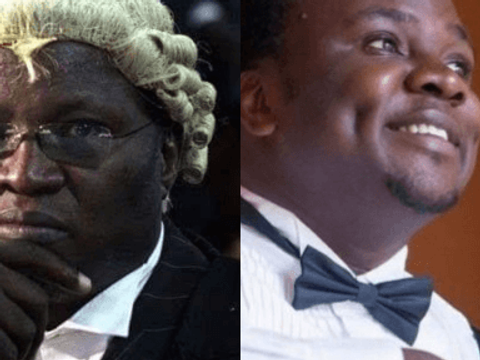 Mr Nyakundi said he was the one driving when the incident happened. He told police that he accidentally pulled the trigger of his Glock pistol, discharging one bullet that hit his son accidentally.
He then rushed him to Aga Khan Hospital, where he was pronounced dead on arrival.
Investigating officer Godfrey Munene told a court that the sickly advocate recorded his statement last week.
Makadara senior principal magistrate Angelo Kithinji directed the matter to be mentioned on April 24 to establish whether Nyakundi can appear in court.
Should the case go to trial, the lawyer noted that he will defend himself as will his lawyers.
"If it turns out there will be a trial, I will defend myself and my lawyers will do their bit because it was an accident," he continued.