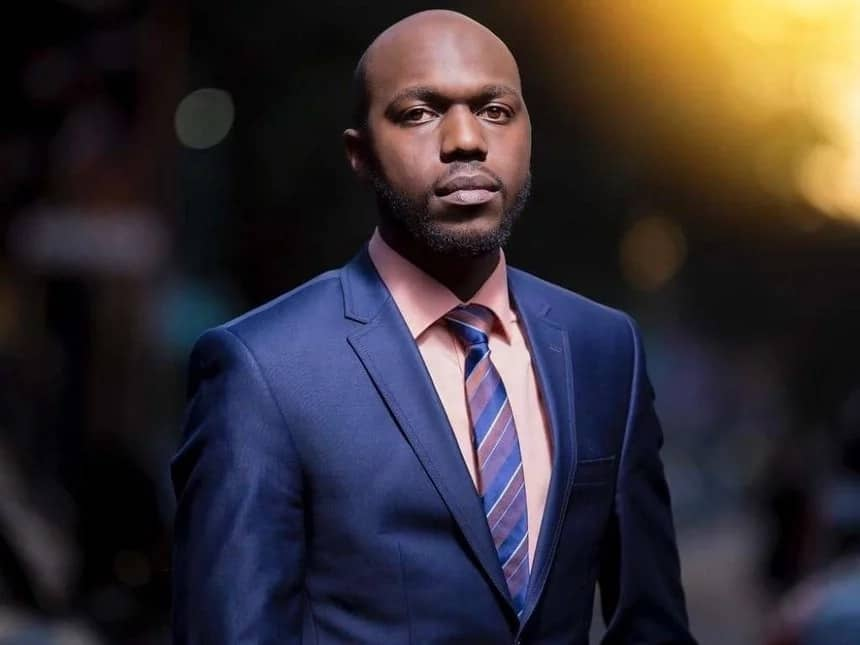 Larry Modowo is well known from NTV's The Trend show which was a huge entertainment show in Kenya.
Not much is known about his personal life but we have compiled some of his life journey before stardom.
Madowo was born on 14 July of 1987 in Siaya county. He grew up there and later relocated to Nairobi.
Larry Madowo went to Usingo and Karapul primary schools for primary education and St Gabriel's Seminary for secondary education.
He had intended to train as a Catholic priest but by the time he finished high school this had changed. Some pinned him to this because he has never revealed a better half in his life.
He later joined Daystar University where he studied communication degree in the year 2006.
He was lucky to secure an internship in 2007 at a vernacular station, Bahasha FM, as an English news anchor.
After going on well with news anchoring, Madowo dropped out of college a year and a half down his degree to take up a job at Kenya Television Network (KTN).
All went well in KTN and he developed the Larry Madowo brand where three years later he left for NTV where he was a business anchor and reporter. 
His fast-grabbing of chances landed him on South African based CNBC Africa as one of the main anchors and he saw the formation of the show 'Eye on Kenya'.
The life in CNBC was shortlived and he went back to NTV as a technology editor and news anchor in 2012.
In 2014, he graduated with a Bachelor of Arts in Communication degree from Daystar University.
His stay on NTV gave birth to the Trend which was the most popular late-night show focusing on entertainment and art.
He also contributed to the global news outlets including CNN International, The BBC, and Public Radio International.
Larry Madowo also made headlines in 2018 when the government shut down TV stations for airing the controversial swearing of Raila Odinga as the people's president.
His article on the opinions for the shut down was declined to be published on Daily Nation and he took to CNN's website.
He tenure ended in Nation Media Group when he got green pastures. He left for BBC Africa on April 2018.
Madowo is a technology guy and loves traveling a lot. He currently travels between Africa, the UK, and The US under BBC smart money.
Madowo also is an active social media user and has a massive following in both Twitter, Instagram, and Facebook.
Staying single raised many reactions from his fans with many calling him a gay.
What has kept him moving is the fact that he remains adamant in what he believes in and has zero chills to anyone coming his way.