His name is Dr. William Samoei Kipchichir Ruto. The new political giant. The man to look out for on the 2022 presidential ballot paper. Ruto is rising and falling like Tsunami, anybody standing on his way, will be swept by his raging floods.
As it is always in alphabetical order, his name will appear on the lower side of the ballot paper. No need to look at who else will be there because it will not matter. The unbeatable presidential candidate will be Dr. William Samoei Ruto.
William Ruto was born on 21 December 1966 in Sambut village, Kamagut, Uasin Gishu county. He grew up humble and hardworking with parents who burnt charcoal to make ends meet, despite his poor background William Ruto managed to soar through the challenges and attain his education all through to his A levels.
Popularly known as a 'hustler', he is the ultimate presidential candidate who understands the intricacies of Kenya and its people from all walks of life from the poor, lower and upper middle –class as well as rich and wealthy individuals.
This great man Dr. William Ruto began his political career as a KANU youth leader under the Moi regime where he fought for the rights and needs of the youth by giving support to former President Daniel Arap Moi in the 1992 election.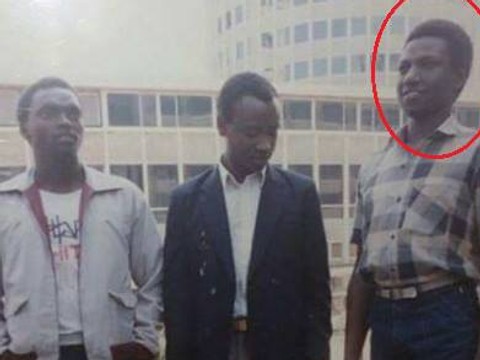 His quest for the presidency which will materialize in 2022, began in January 2006 where he publicly announced his candidature. Seeking his nomination for presidency through the Orange Democratic Movement (ODM), he lost to Raila Odinga and Musalia Mudavadi as he came third.
Down but not out, Dr. William Ruto has had a flourishing political career both as a Member of Parliament and a Cabinet Secretary in various dockets including Agriculture, the Home Affairs Ministry as well as Higher Education with his current role as Deputy President.
This vast exposure implores that he understands how government runs and will employ the most suitable style of governance and management of the economy suited to catapult the country to be a middle-income economy by 2030.
Dr. Ruto's manifesto is promising and is the answer Kenyans have been looking for, in the past fifty – five years of independence. Through his Jubilee Party manifesto, William Ruto and his team are focusing on uniting Kenyans with an accountable and efficient government that will ensure the economy grows fast leaving no one behind.
Kenya will forever be at peace with itself and its neighbours and will be a Kenya for all Kenyans by Kenyans. The manifesto has three pillars that will dwell on a better life for Kenyans, a better economy and a better society.
Kenyans have faced a myriad of challenges over the years, however, the three pillars will ensure that Kenyans living standards are duly improved. A better life for Kenyans means increase affordable housing, universal healthcare, sustainable food security and proper running of the Sports, Culture and Arts docket.
Despite the many challenges he has faced in his political journey, Mr Ruto has always come out stronger and even better.
Political observers have intimated that come 2022, there's no one who will be equalled to the tough politician. Having declared that he won't run again, Raila Odinga has cleared the way for a smooth sail for Mr Ruto.

Majority of Kenyans are from humble backgrounds…a big number of them live in poverty. They toil (hustle) day and night just to make ends meet and to fend for their loved ones. Deputy president is a self-proclaimed hustler. Financially speaking, he's a self-made man. He's an epitome of grass to grace.
He's well accomplished academically and financially despite his humble beginnings as a chicken vendor. The son of a peasant has packaged this narrative so well that common Mwananchi (the majority) easily resonates with it. On this one, he beats the rich kids in persuading Kenyans to vote for him.
In conclusion, one day in politics is quite a long time… there is so much that can happen/change. Ceteris paribus. Until then, its a wait and see scenario…