Many are times celebrities receive attacks from their followers due to their life style. King of Genge, Juacali is no exceptional as he also gets trolled for plaiting his hair.
During an interview, he revealed that he once met a person who was not happy about him plaiting hair since he is a man; "Kuna mzee fulani alinikemea kwa kusonga nywele lakini mashabiki wangu wananitambua hivi."
Reacting towards the interview, one of his followers known as Alnasir responded and said that Juacali should do away with the hairstyle; "That's not how he was created? Let him remove it and stay clean the way he was born."
Angered by his comment, Juacali blasted him and told him to walk naked since he was also not created in clothes; "Haiya tembea uchi pia wewe thats how you were created."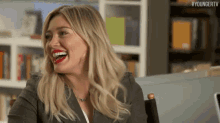 Juacali is not the only Kenyan celebrity who plaits his hair. His fellow celebrities like Chris Darlin, Eric Onewash, J Blessings, DJ Moh among others also rock in their long well-groomed hair.