KK Security officially apologized on Tuesday following an incident in which one of its guards was recorded assaulting a woman.
The incident occurred at Lobelia Court in Kilimani, Nairobi on Monday.
A video of the guard from the private security firm in the country assaulting the woman went viral on Twitter. It is alleged that the guard slapped the unidentified woman for recording him after she was denied to an apartment she lived in. 
In a post on Twitter, the woman said; "just been assaulted by a KK Security guard at my place. He slapped me because I was recording him refusing to let my car in saying the African Tenants have to get permission from the Chinese management (China Wuyi)." 
The woman also went ahead to express that she felt the treatment was racist considering that a Caucasian man was let into the premises without being asked or denied entry.
The KK security company explained that the matter was being thoroughly investigated and gave its word that appropriate disciplinary action will be taken.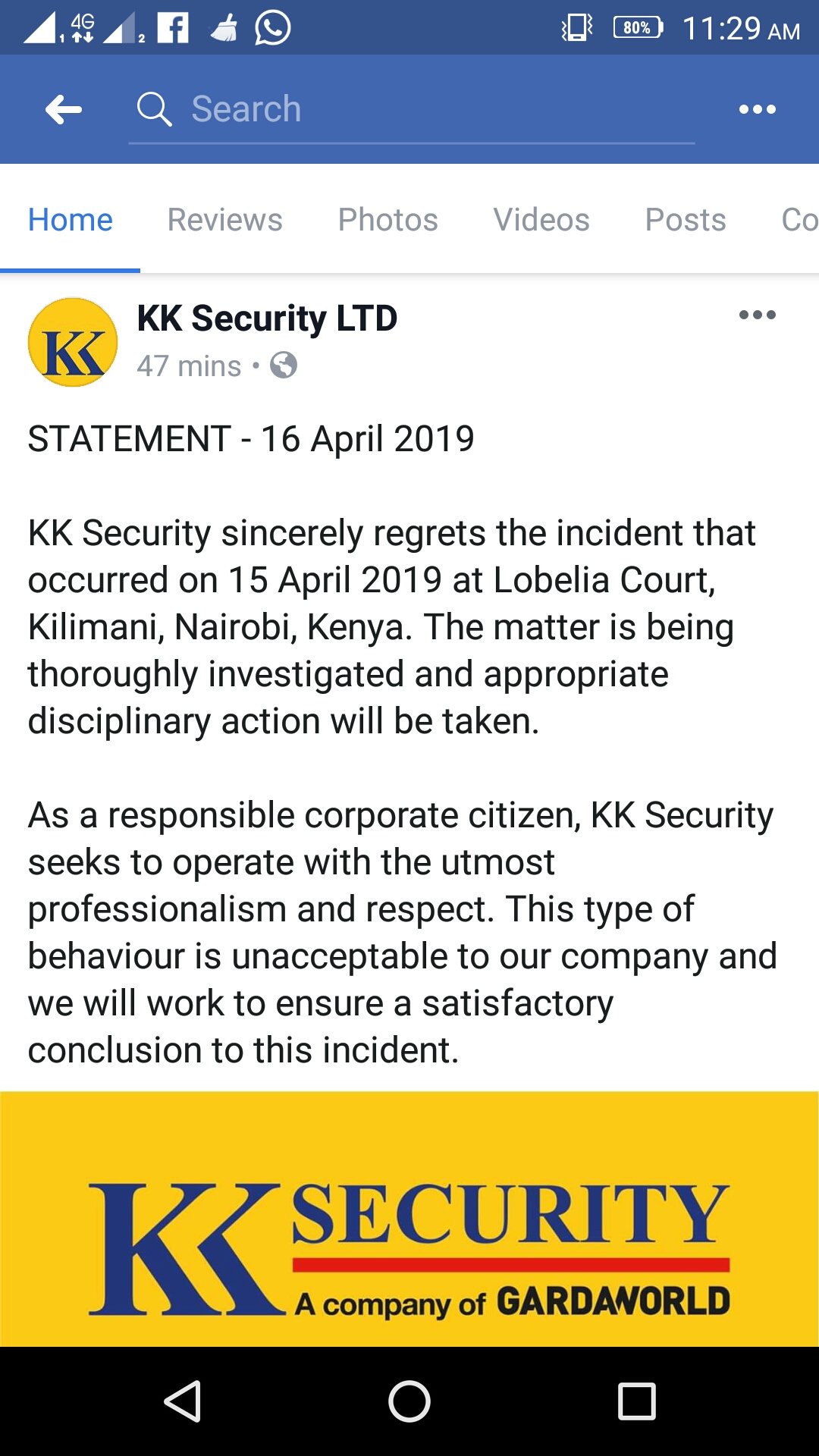 They also termed behaviour as unacceptable to the company. 
Here is the video that caused uproar among Netizens: