The end of controversial hardliner Sudan leader Mr. Bashir's often brutal rule is momentous for both the Arab-speaking world and Africa, marking the latest instance of the military ousting an autocrat after prolonged protests by frustrated young citizens.
Up until a week ago, people in Sudan have required a permit to play music late at night — an indication of just how tightly President Omar al-Bashir held the country in his iron grip.
Now, as the nation grapples with the end of his 30-year dictatorship, music has become a defining part of the protest movement, with singing and dancing continuing around the clock.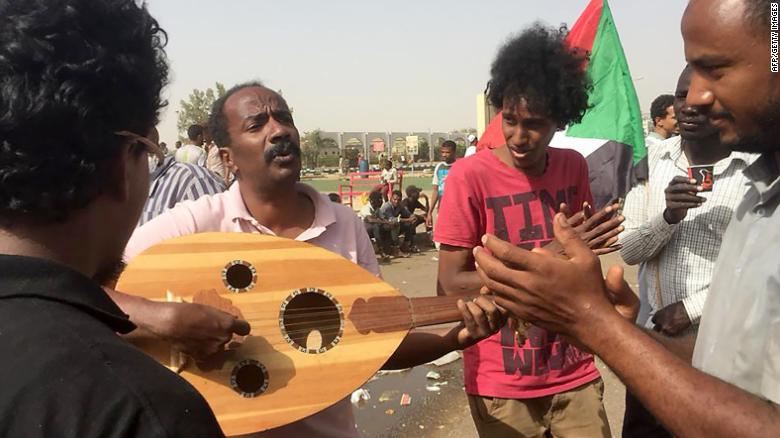 The tens of thousands of demonstrators gathered in front of the military headquarters in the capital Khartoum aren't heading home anytime soon, vowing to remain in the streets until a civilian rule is guaranteed.
Walk among the mostly young protesters and you'll find a highly organized party atmosphere, with demonstrators working in shifts to ensure the DJ's sound system is never silent for long.
Some female protesters are already beginning to drop their headscarves, something previously unthinkable for many in conservative Sudan. Women who would previously be flogged simply for walking with a man they weren't related to, are now standing side-by-side with male protesters late into the evening.
But the atmosphere remains respectful. Just to enter the demonstration we must pass through security where young people happily chant their instructions: "Lift your hands up, we're going to search you, but we're going to search you nicely."