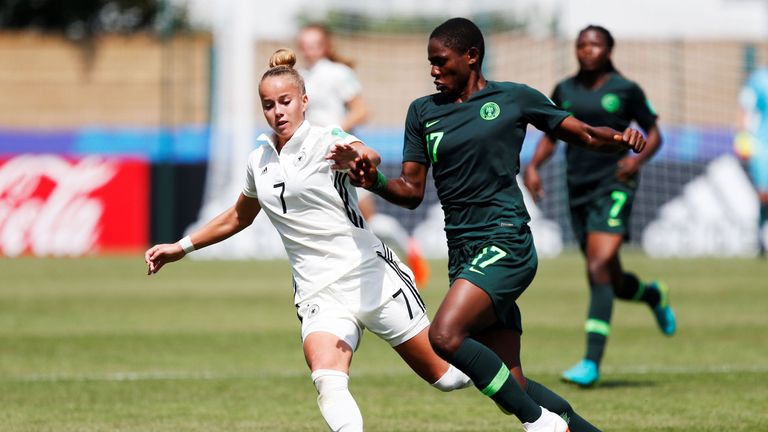 Football may not be a full time job, but it is one of the top paying careers in the world.
On the contrary, in Kenya, football doesn't pay handsomely. Players practice hard and end up with peanuts. From the fame in the pitch to misery in their homes.
Players who have shown outstanding performance locally usually get "snatched" by international clubs for greener pastures.
Majority of players who have gone international have 'made it' in their football careers.
Here are some of the richest and highest paid Kenyan footballers.
1.Victor Wanyama

Victor is one of Kenya's best football players and the richest. He has straddled the football arena like a Colossus and won himself a lot of awards, played in various clubs before a major breakthrough came for him when he was sold to Southampton back then.
GOAL OF THE MONTH | VICTOR WANYAMA v LIVERPOOL
Victor is reported to have bought a house valued at Sh20 million in Kileleshwa in 2014 before he forked out millions of shillings to fly his family to England for a month-long holiday in 2016.
He also shipped a high-end car valued at Sh25 million into the country for his family early last year while at Southampton.
Victor Wanyama – Strong Man (2016-2017) – Skills, Goals and Passes
He is pegged to be earning Ksh20-35million a month.
7 EXPENSIVE THINGS OWNED BY VICTOR WANYAMA
2.McDonald Mariga

He is Victor' elder brother and was recently signed to Spanish side Real Oviedo. He has acquired property courtesy of the good salary.
He earns approximately 14m a month.
Mariga wonderful goal
9 EXPENSIVE THINGS OWNED BY MC DONALD MARIGA
3.Michael Olunga

Olunga is one of the few footballers who have used their high earnings to live their dreams.
Olunga, who recently joined Japanese club Kashiwa Reysol for Sh300 million, reportedly purchased an apartment along Mombasa road. He is pegged at Ksh15m per month.
Michael Olunga – Lifestyle | Biography | Cars | Family | Girlfriend | Net Worth | Salary | Goals
4.Patrick Osiako

He is rarely seen playing for Harambee stars because of the stiff competition from Mariga and Wanyama. But Osiako is an excellent player who also earns a lump some amount at around 6.5 -7million a month and has major investments in the country.
Patrick Osiako performance
5.Jamal Mohammed

This talented player has traversed the football arena in an amazing way and his experience, agility and skill has seen him play in Norway and Romania and earns around. to Sh 3.5 million a month. He lives large and sometimes people query how he spends his money.
Jamal Mohamed Skills part 1
6.Arnold Origi

If you love Kenyan football, then you can't miss miss to know this rather conspicuous character.
A goalkeeper who has straddled the football arena like a colossus and has made a major impact on First division side Ullensaker/Kisa.
His monthly salary is pegged at close to Sh 3 million.
ARNOLD ORIGI BEST OF 2015
7.Lawrence Olum

Based in the USA, Olum plays for the MLS where he earns around Sh2.5 million a month.
That's a good pay considered that the USA has draconian laws that heavily exploit international players with huge taxes.
GOAL | Lawrence Olum scores for Portland to tie the game against NE
8.David Ochieng

This former Tusker Player moved to Tawoon in Saudi Arabia and the salary shot to millions.
He earns around ksh2.2 million a month.
David Ochieng cheche prt2 (CENTRAL DEFENDER)
9. Mike Origi
Retired Kenyan footballer and father of Divock Origi.
10. Arnold Origi
Recently played for Lillestrøm as a goalkeeper
Which player delivered the most outstanding score in your opinion?
Please leave your comment, hit like and share.