Sudan might again see a free country after the interim government has agreed with protesters to get rid of despots.
Sudan's transitional military council has arrested members of the former government and promised not to disperse protesters.
A spokesman also urged the opposition to pick the next prime minister and vowed to implement their choice.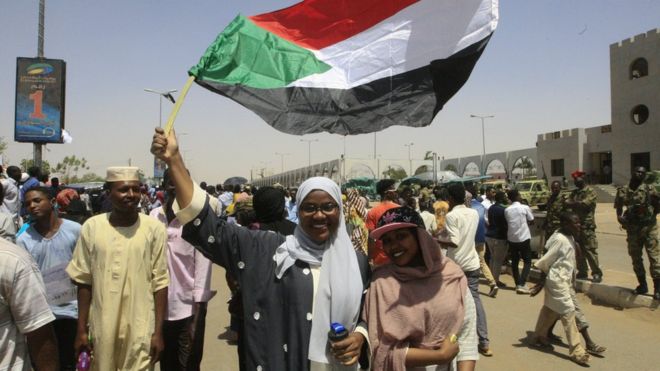 Months of protests in Sudan led to the ouster and arrest of long-time leader Omar al-Bashir on Thursday.
Demonstrators have vowed to stay on the streets until there is an immediate move to civilian rule.
A sit-in is continuing outside the defence ministry in the capital Khartoum.
In a press conference on Sunday, spokesman Maj Gen Shams Ad-din Shanto said the military council was "ready to implement" whatever civilian government the opposition parties agreed.
"We won't appoint a PM. They'll choose one," he said, referring to opposition and protest groups.
He also said the army would not remove protesters from their sit-in by force, but called on protesters "to let normal life resume" and stop unauthorised roadblocks.
Dictator Al Bashir was ousted from power last week after continuous protests by the citizens.