Days after the government revealed to have 21 million bags of maize in store, millers have come out storage and refuted the claims as they defended their move to increase the price of maize flour and are calling for a crisis meeting to address the matter.
Millers have remained firm on the increase on a 2-kilogram packet of maize flour which is currently retailing at an average price of 115 shillings from the previous 85 shillings last month.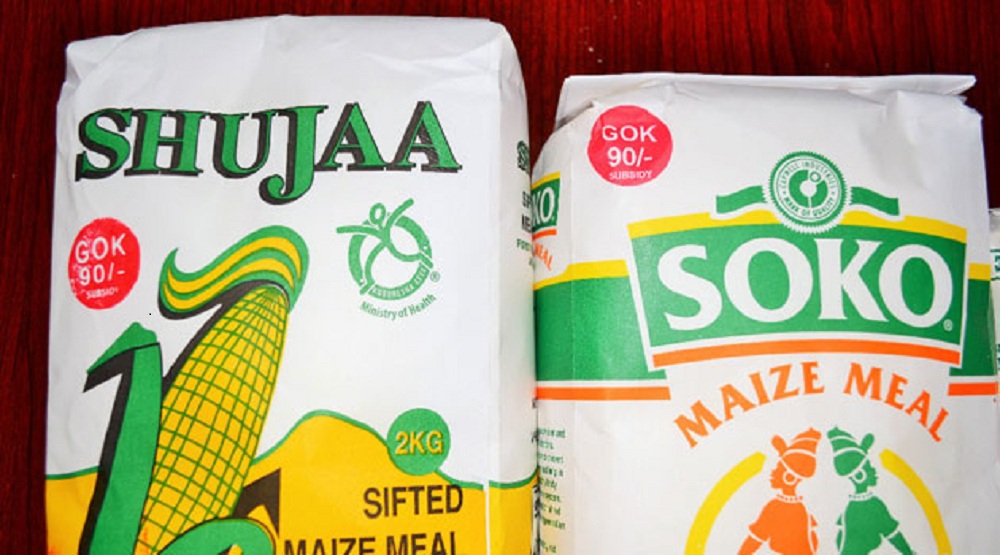 "We highly doubt that there are 21 million bags of maize in the country right now. If that were the case, then we would be having this maize coming to millers because of the competitive price we are offering," said millers.
Millers have revealed that despite having increased the price of a 90-kilogram bag of maize from the initial 2,300 shillings passed by the government to 3,300 shillings, the outcome from farmers is still low.
Farmers in some towns have opted on selling their maize on a retail basis other than the usual wholesale because the formers are said to be more profitable than the latter.
In Kakamega, a 2-kilogram tin of maize is going for 90 shillings up from 55 shillings two months ago with a 90-kilogram bag retailing at 3,600 shillings up from 2,200 shillings.
In Bungoma, a 2-kilogram tin is being sold at between 70 shillings and 80 shillings up from 50 shillings a month ago.

Almost 70 percent of maize that was harvested in 2018 is still being held by farmers with the anticipation of a price increase by the government and traders. This move could come true and farmers could win the war on maize prices in the coming months following the ongoing drought that has hot the country leading to a shortage in maize.
As months go by, the price of maize is likely to increase so as to be able to feed the populations before the next harvest season and with the current delay on the long rains, the country is up for a bigger crisis.
The millers also want the government to release stocks of clean maize from the Strategic Food Reserve to ease the shortage and cool escalating prices.
National Cereals and Produce Board (NCPB) is buying maize at 2,300 shillings for a 90-kilogram bag but has so far only bought 420,000 bags out of the targeted two million.
Of the reported 21 million bags of maize available in the country, it was estimated that stocks held at the household level are 13 million bags, representing 61 percent of the total produce.
Traders have three million bags while millers are in possession of 680,588 bags, which is just three percent of the available stocks.
In a bid to boost supply the government recently lifted the cap on the number of bags that farmers are allowed to supply to NCPB from 400 bags.