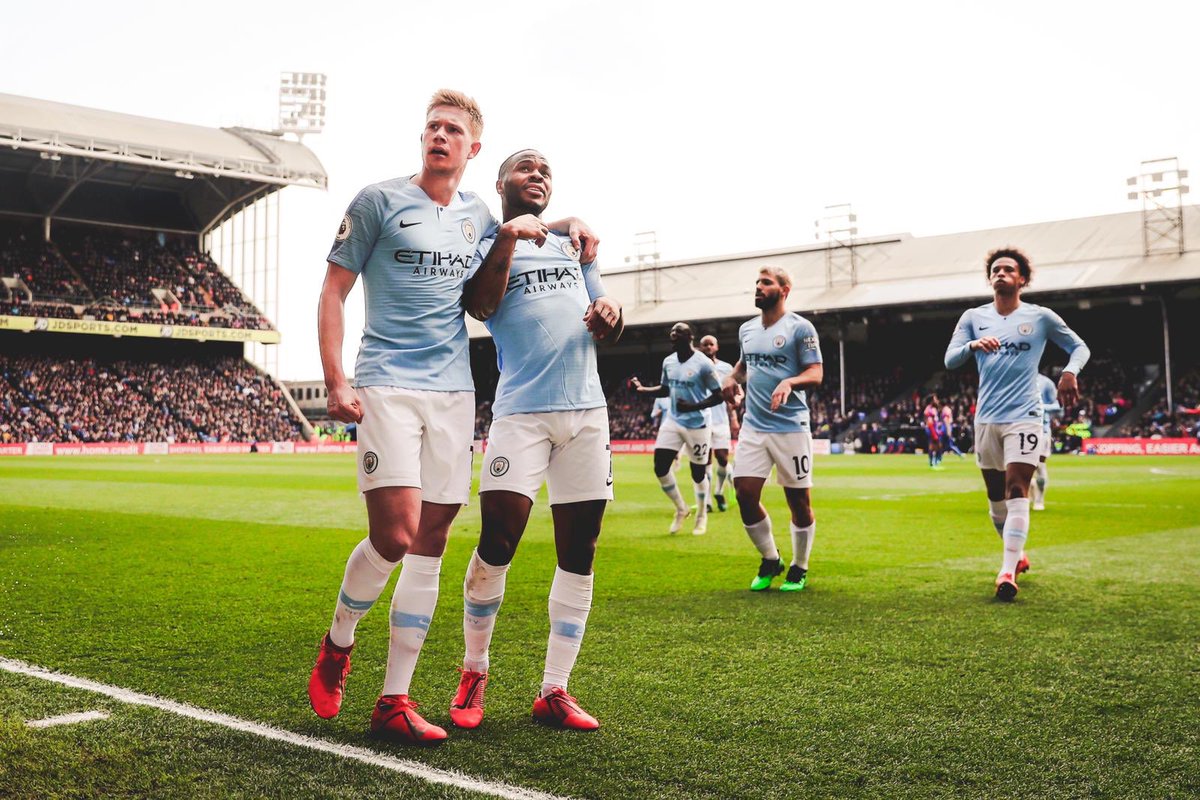 Crystal Palace were always going to sit in a compact defensive shell at Selhurst Park, but that does not mean the depth of their midfield was inevitable.
Throughout the first half against Man City their midfield five were far too close to the back four, which meant they closed out only a tiny chunk of the pitch between the two lines.
Unsurprisingly, Kevin De Bruyne simply dropped deeper than the midfield line and, still pretty close to goal, ran the show.
The ball from De Bruyne, the finish from Sterling. 🔥 #MCFC #PALMCI pic.twitter.com/S8kcKgSQ2u

— ManCityzens.com (@ManCityzenscom) April 14, 2019
De Bruyne managed 96 touches of the ball and, far too many of these were across the traditional number 10 space – an area oddly left open thanks to the depth of Palace's midfield.
This set a pattern of complete domination for the visitors, which, not dissimilar to the situation at Anfield, meant City could relax and score at will.
Their opening goal came from an incisive counterattack that highlighted the second flaw with Roy Hodgson's system.
Jeffrey Schlupp was disorganised as a left central midfielder, frequently caught between positions and leaving a gap on that side of the pitch, which further explains why De Bruyne was so easily able to control the tempo.
Schlupp only lasted 22 minutes before an injury ended his game, but by then the damage had been done.