It's that time of year again, and that means that Coachella is back!
This year Ariana Grande was the headliner of the annual desert concert, performing in front of thousands in Palm Springs. She confidently commanded the stage, performing some of her biggest hits including 'No Tears Left to Cry' from her album 'Sweetener.'
Ariana Grande-Butera also delivered a throwback performance featuring the 1990s favorites NSYNC. Comprising of Justin Timberlake, JC Chasez, Chris Kirkpatrick, Joey Fatone, and Lance Bass, the 'Bye Bye Bye' fiver is known to have a cult following at peak of their fame in the early 2000s. San Timberlake, the foursome joined the 'Thank u, next' singer to perform some of their biggest releases.
Grande also called on Nicki Minaj, however, their performance was riddles with sound issues, causing many in attendance to complain.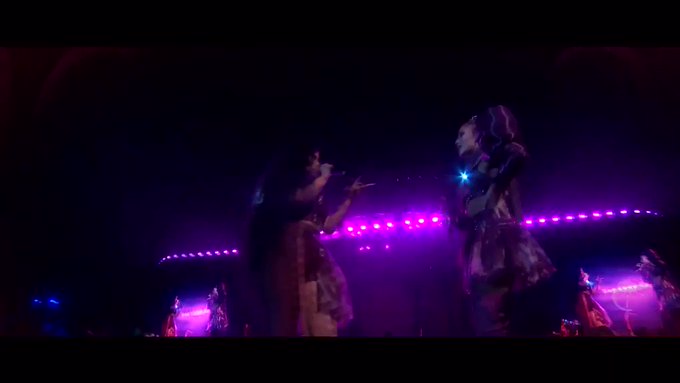 Paying tribute to Notorious B.I.G, Grande invited P. Diddy and Mase on stage to rock out to the iconic 90s track ' Mo Money, Mo Problems'. Nonetheless, 25-year-old Grande did well, but it sure wasn't #Beychella.
Mr. Eazi did well with his performance on the Coachella stage on Saturday (13.04.2019). Now an international renown act, he provided a heartwarming introduction to himself and his music. The Banku music creator told the Coachella audience, " I go by the name Mr. Eazi from Nigeria, representing Ghana, Kenya, Zambia, Zimbabwe, South Africa. In fact, the whole of Africa. "  He went on to give a thrilling performance, giving the audience a great show with some of his greatest hits. The live performance was a fusion of genres, showcasing Eazi's versatility.
Meanwhile, Nigerian star Burna Boy also performed at Coachella Sunday (14.04.2019). Dressed in a stripped fringe trenchcoat, Burna set it off in Indio, California. According to PunchNG, the crowd sang along as the 'African Giant' performed 'Killin Dem', 'Dangote', 'On The Low' among others and danced the popular Zanku.
The first weekend of Coachella 2019 began on April 12th and went on to Sunday 14th. Some of the featured acts include Jaden Smith, BLACK PINK, Donald Glover, Ella Mai, Idris Elba, Billie Eilish and more.