We all remember when Cotu Secretary General Francis Atwoli trended on social media after a man accused him of snatching his wife, right?
Well, here are Atwoli's thoughts on such matters.
Even though the Cotu boss avoided getting into the debate, he was defended from unlikely quarters, including his wife and close friends.

The veteran trade unionist would then publicly came out to defend his name from what he termed as 'someone fooling around with my name'.
He admitted to being in a polygamous family, but said his marriage record is clean, refusing to be drawn into dirty altercations.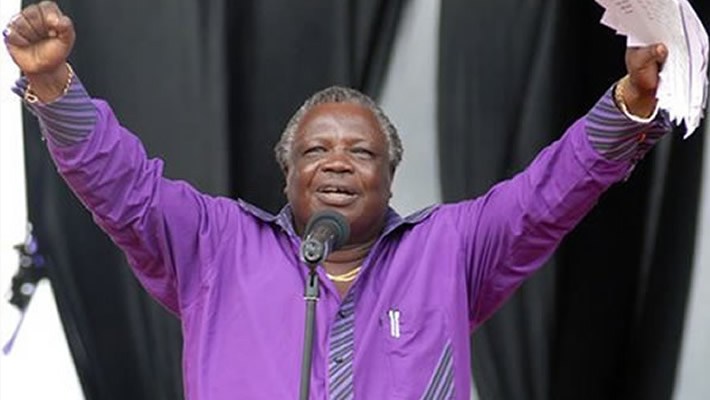 Atwoli said snatching someone's wife is the last thing he can do in his life.
"I have many wives, but I snatched none of them from marriage. Before I get hold of a woman, I do enough background check with the family to ascertain that she is not married to another man," said Atwoli.

He said before he asks for a lady's hand in marriage, he seeks her background, either directly through her parents, or indirectly through trusted friends.
Atwoli even recognised Francis Wangara, the Kenya Union of Sugar Plantation and Allied Workers General Secretary, whom he said participated in vetting his latest wife, whom he did not mention.
"I trust Mr Wangara, and when I dispatched him to find out if that woman was seeing someone, he brought back a report that the lady was free, and that her parents had not received dowry from anyone," he said.

He added that he is the third most famous personality in Kenya after President Uhuru Kenyatta and Opposition Leader Raila Odinga, and that some people were just using his name to gain popularity.
"What foolish man is this? I cannot attempt to fool around with people's marriages. Even me I have daughters and I would wish that people marry them out in the correct way," he said.
But the Cotu boss surprised his audience when he declared that he cannot harm anybody if he found them red-handed on his matrimonial bed.
According to Atwoli, his late father warned him against killing or harming anybody no matter how much he is offended.
He said before he died, his father gave him four pieces of advice, including never killing, stealing nor participating in planning to overthrow a government.