When his father visited him in hospital where he is admitted following vigilante justice- 28 year old JKUAT graduate Naftali Kinuthia had woken up from his blinding rage that led him to hack 25 year old Ivy Wangeci and told his father- "I cannot believe I did it!"
The man who pounced on his alleged lover with an Axe before going ahead to slit her throat had reportedly confided in his mother that he was frustrated by the relationship.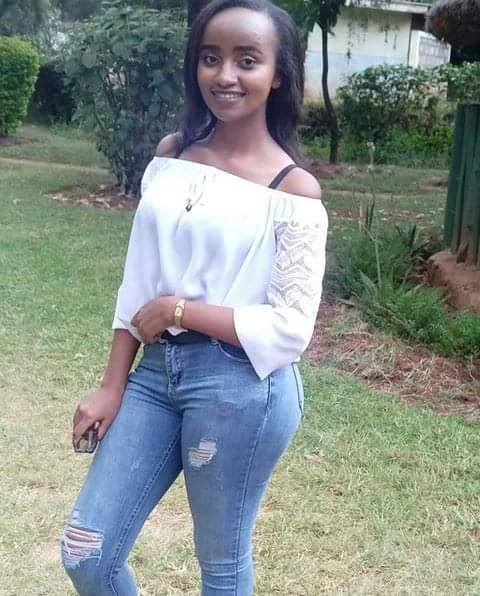 Sometimes last year, a heartbroken Naftali  expressed frustrations to his mother Nancy Kinuthia, revealing how he was disappointed with Ivy, for whom he had a childhood crush on since their days in primary school.
He is said to have killed the sixth year medical student in a bizarre fit of rage in Eldoret town, Uasin Gishu County. "My son told me that she (Ivy) constantly abused him," said the mother and that he advised her firstborn son to end the relationship.
"For a long time since July last year, I thought they had parted ways because I never heard him complain thereafter until when I was hit with this unbelievable news that he has committed murder," Nancy said.
Naftali, described as a recluse by work colleagues and relatives, is said to have been planning to marry Ivy in December.
A friend to Kinuthia claims he was determined to marry her come what may and had even bought her a BMW as a gift last year.
"I am not aware that he had bought her a car, what I can say is that I thought they no longer talked to each other. When he was here during Christmas, he never mentioned the girl like he used to before…"