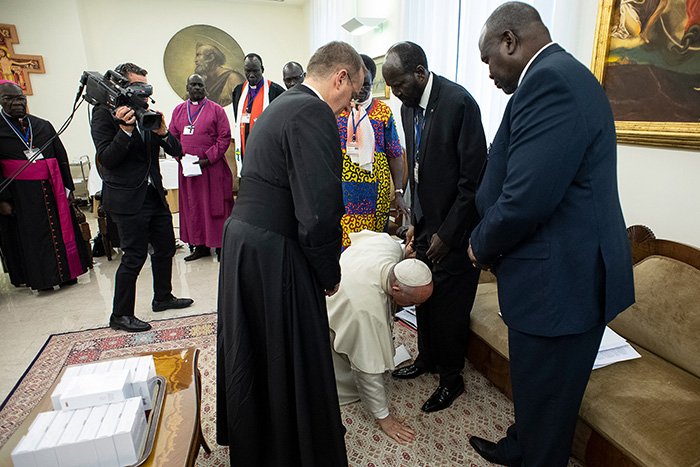 Pope Francis has visited a worried nation to try and create peace amidst all the odds including his physical health. He grabbed the world's attention by bending to kiss the feet of South Sudan leaders despite evident leg pain.
The Vatican brought together South Sudanese leaders for 24 hours of prayer and preaching inside the pope's residence in an attempt to heal bitter divisions before the country is due to set up a unity government.
"There will be struggles, disagreements among you but keep them within you, inside the office, so to speak," Francis said in Italian as an aide translated into English. "But in front of the people, hold hands united. So, as simple citizens, you will become fathers of the nation."
Sudan, which is predominantly Muslim, and the mainly Christian south fought for decades before South Sudan became independent in 2011. South Sudan plunged into civil war two years later after Kiir, a Dinka, fired Machar, from the Nuer ethnic group, from the vice presidency.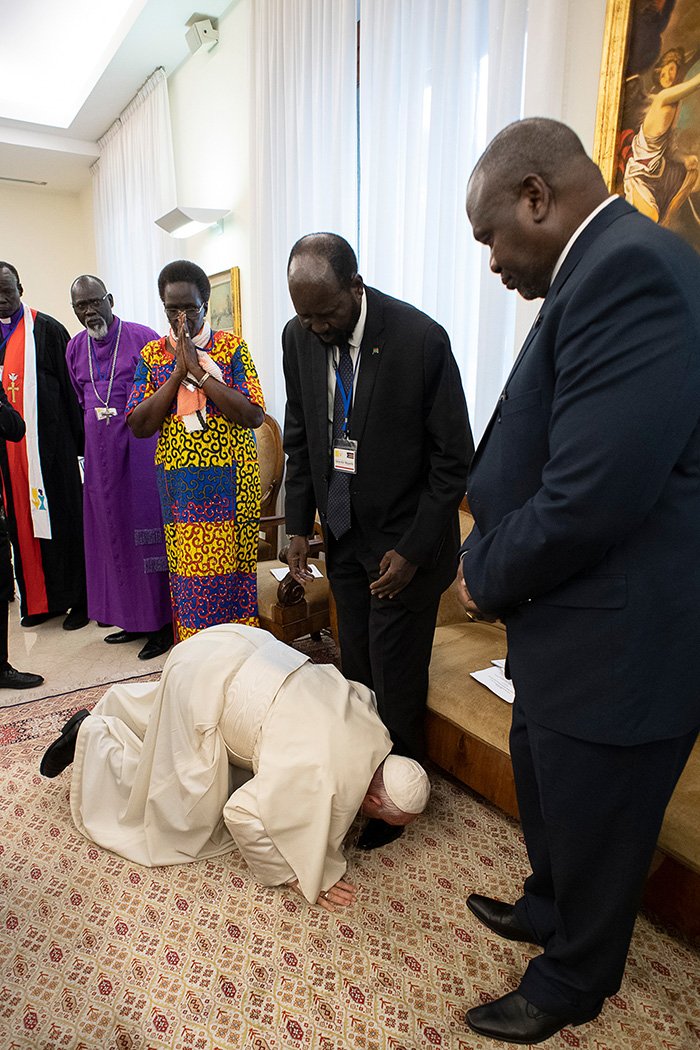 About 400,000 people died and more than a third of the country's 12 million people were uprooted, sparking Africa's worst refugee crisis since the 1994 Rwandan genocide.
The two sides signed a power-sharing deal in September calling on the main rival factions to assemble, screen and train their respective forces to create a national army before the formation of a unity government next month.
In his prepared address earlier on Thursday, Francis said South Sudan's people were exhausted by war and the leaders had a duty to build their young nation injustice. He also repeated his wish to visit the country along with other religious leaders to solidify the peace.