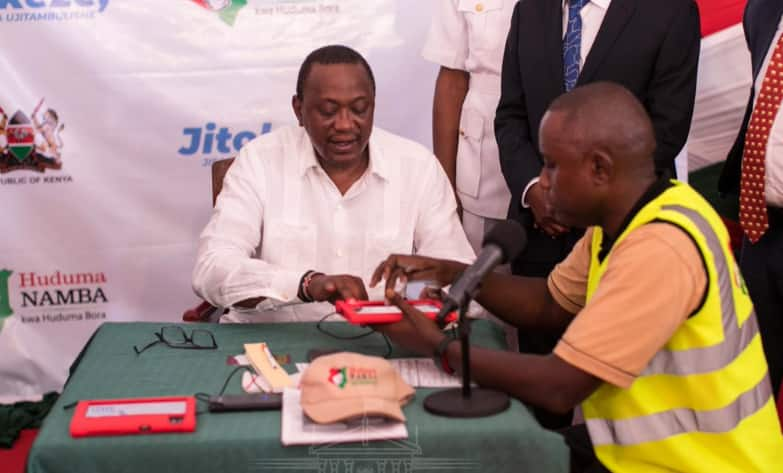 The Kenya Human Rights Commission (KHRC) has on Wednesday cautioned government agencies from forcing Kenyans to register for the Huduma Namba.
The Commission clarified every citizen has a right to decide whether to or not they want their data or information captured in the National Integrated Identity Management System (NIIMS).
In a tweet shared on Wednesday, April 10, the human rights watchdog further reminded Kenyans they will not be compelled to provide their DNA or GPS information should they choose to participate in the biometric registration and that they will not be denied government services too.
"It is 10 days since the NIIMS case ruling. Remember: You can choose not to participate in the NIIMS roll out; you can choose not to provide your DNA or GPS information. You won't be denied govt services for not having a Huduma Namba; your information would not be shared with a national or foreign organisation," the Commission tweeted.
The clarification came after Immigration Principal Secretary Gordon Kihalangwa warned those who will not register will not be able to acquire a passport and other services from the department.
The CS for Interior Coordination and National Government Ministry Dr Fred Matiang'i also reiterated that the process is important though not compulsory.
The KHRC filed a case seeking to stop the process on grounds that it lacked proper legislation on data protection.
The High Court on April 1, 2019, ruled the exercise should not be made mandatory to all citizens neither should the government issue a registration deadline or collect DNA samples.
A three-judge bench nevertheless said the process would proceed as planned pending a final decision that would be issued on Friday, April 5.
The biometric registration was officially launched by President Uhuru Kenyatta, ODM party leader Raila Odinga and other senior Opposition leaders on Tuesday, April 2, in different parts of the country.
The Huduma Namba registration is meant to capture biometric data of all Kenyans and foreigners living in the country on the NIIMS, a system that was developed by the national government to store and manage population data.