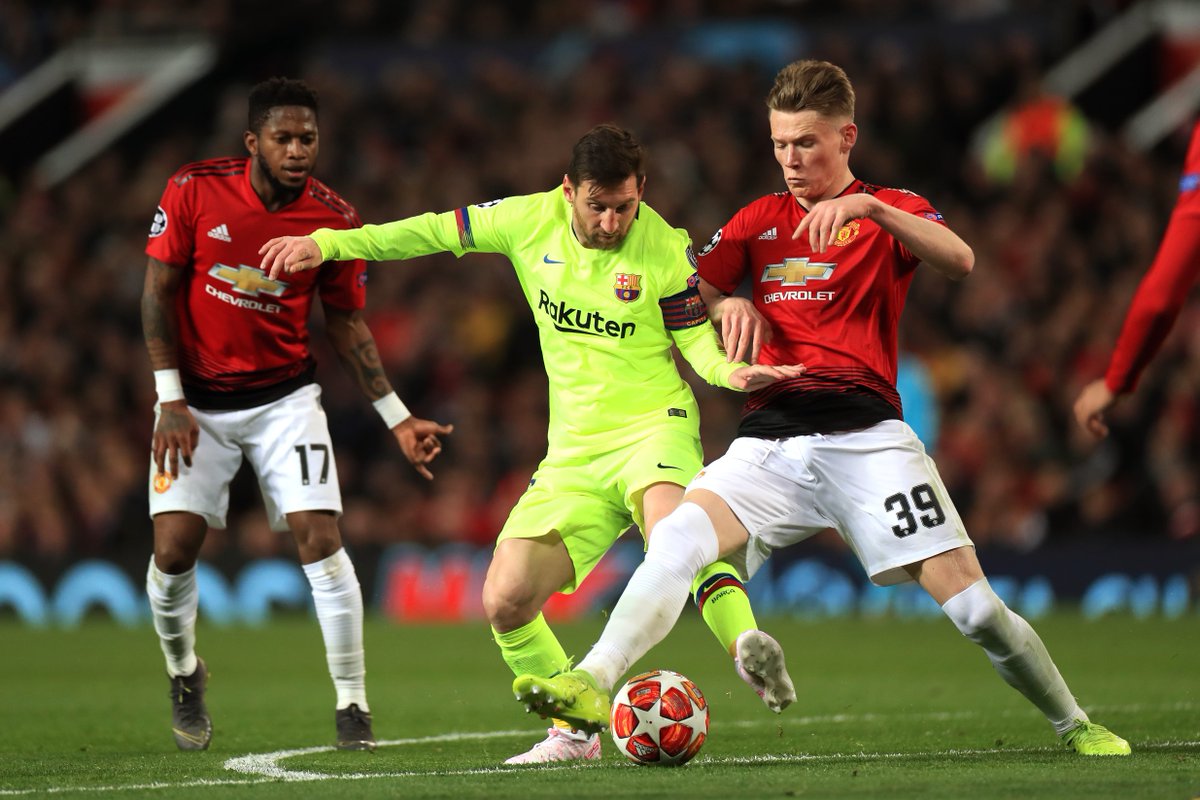 For Manchester United, the FC Barcelona defeat would have hurt. Ole Gunnar Solskjaer's men, simply put, were beaten by the better team.
It shows just how far away we are from the very best. The Catalans did a professional job on the road and they'll be feeling good going into the second-leg. However, the best player on the pitch yesterday evening was wearing red.
No, it wasn't David de Gea or Paul Pogba, instead, I'm looking at Scott McTominay. The 22-year-old put in a real mature performance when the pressure was on, proving he does have an Old Trafford future.
McTominay didn't look out of place in a game in which he went toe-to-toe with some of the best in the world. The passing, the work rate, the vision, the energy and the toughness in the tackle. It was a real complete display from one so young.
Going forward, you have to think that Solskjaer has a duty to stick with McTominay rather than going back to Nemanja Matic. Over the last few months, the academy product has looked far better than his more experienced teammate.
As you'd imagine, social media was absolutely buzzing after the McTominay masterclass, and rightly so. We've compiled the best tweets below: