From Gikomba fire series continuation to cold female medical university murderer validating self and big appetite ex Kenya Re boss being slapped a heavy fine Kenyans were shocked to further discover Ethiopians were rescued by DCI from human trafficking.
GIKOMBA FIRE
A section of Gikomba market in Nairobi was, once again, razed by fire on Wednesday morning. The flames broke out at around 4.ooam in line42 near the bridge.
The inferno razed stalls with shoes and apparel, with tens of traders waking up to the sting of huge losses.
By 6 am, several emergency teams including firefighters from the Nairobi City County were battling to put out the flames.
The managed to contain the situation by 8.30am.
IVY WANGECI MURDERER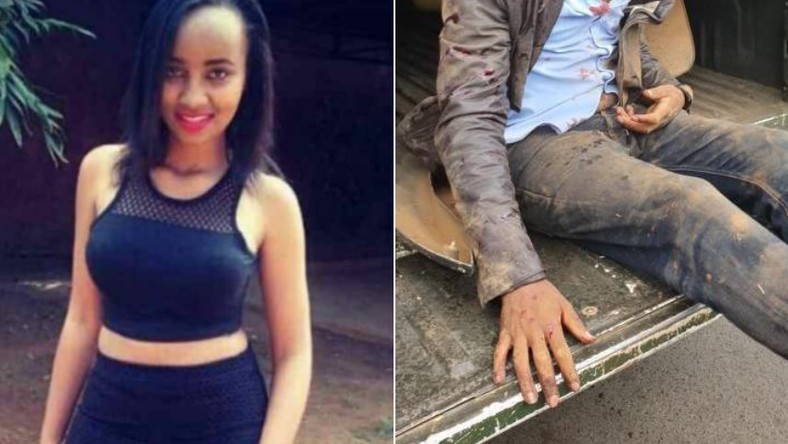 Naftali Njahi Kinuthia, the man who hacked Ivy Wangechi to death, has revealed chilling details behind the gruesome murder.
Kinuthia, an employee of betting firm SportPesa, shot to limelight on Tuesday after he hacked Ms Wangechi – a Moi University student taking practicals at MTRH – with an axe before slithering her throat with a knife.
In a Wednesday testimony to Eldoret East DCI boss, Ali Kingi, the man said frequent heartbreaks by the woman he loved led him to commit the crime.
Kinuthia disclosed to the officer that he had invested his money, time and feelings to the woman, who didn't reciprocate the love.
In the recent incident, Kinuthia claimed he sent Ms wangeci some money – to organize for a birthday party – but the lass went mum, prompting him to travel from Thika town to Eldoret to seek answers.
DCI RESCUE 9 FOREIGN HUMAN TRAFFICKING VICTIMS
Detectives from the Transnational Organized Crime Unit have rescued nine male foreigners suspected to be victims of human trafficking.
In a tweet on its official Twitter handle, the Directorate of Criminal investigations (DCI) said the victims were found in a rented house belonging to 46-years-old suspect who has been identified as Alexender Kinyanjui.
The police have also established that all the victims are Ethiopian nationals aged between 20 years and 36 years.
The victims are now in safe custody while the suspect has been arrested awaiting to be arraigned in court.
EX KENYA RE BOSS FINED SH15M
The anti-corruption court has slapped a former director of Kenya Reinsurance Corporation (Kenya Re) with a fine of Sh15.2 million after was found guilty of stealing Sh7.26 million.
Mr. Johnson Jackson Githaka is also staring at a two-year jail term in case he fails to pay the fine.
The court found that Mr. Githaka fraudulently obtained Sh7.26 million paid by United Insurance Corporation to Kenya Re.