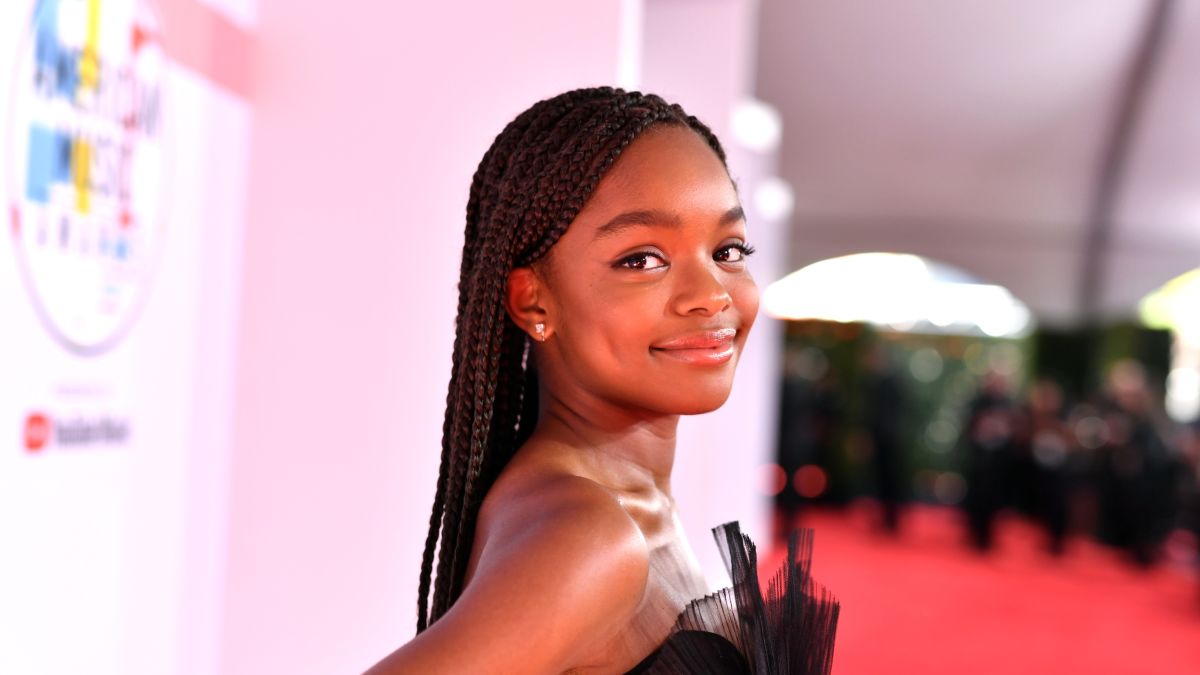 Marsai Martin won our hearts over as the lovable Diane Johnson on ABC's black-ish. Her character is an intelligent, sarcastic old-soul and one of the five children to Andre (Anthony Anderson) and Rainbow Johnson (Tracee Ellis Ross). But beyond her witty drags every Tuesday night, the 13-year-old starlet embodies Black girl magic offscreen, too. 
Here are just a few reasons why we're obsessed.
She's already an executive producer.
Marsai is executive producing and starring in a film called Little, that she created herself. Talk about goals. Marsai is working with some of Hollywood's most notable writers, including black-ish creator Kenya Barnes and Girls Trip writer Tracy Oliver, on an upcoming film based on own her idea. Little will follow an adult female protagonist who gets to relive her carefree youth when the troubles of adulthood plague her.
Marsai is in the Bey-hive.
She stans for Beyoncé in the cutest way possible. At six-years-old, a Shirley Temple-coiffed Marsai memorably sang Queen Bey's "Love on Top" in an adorable voice. She was predestined for fame, obviously.
She's known for a good read —on and off screen.
We giggle when she sarcastically calls her mother "Bow," instead of mommy on black-ish. But off-screen, we loved that Marsai clapped back at Internet trolls. After a Twitter user called out her head size, Martin replied, "But your whole head doesn't fit in the Avi Circle… or are you hiding a bad closure?" Again, she's 13 years old! 
Her first feature film was woke.
Marsai starred in An American Girl Story – Melody 1963: Love Has to Win, a part of the popular American Girl franchise. The film tells the story of Melody, a young girl growing up in a segregated city who integrates into a white school. Marsai's character is brave, vocal and aspirational —exactly like the star herself.
Marsai's memes are legendary.
Like we said before, Marsai is naturally shady and it's hilarious. Don't believe us, check out some of her best memes below.