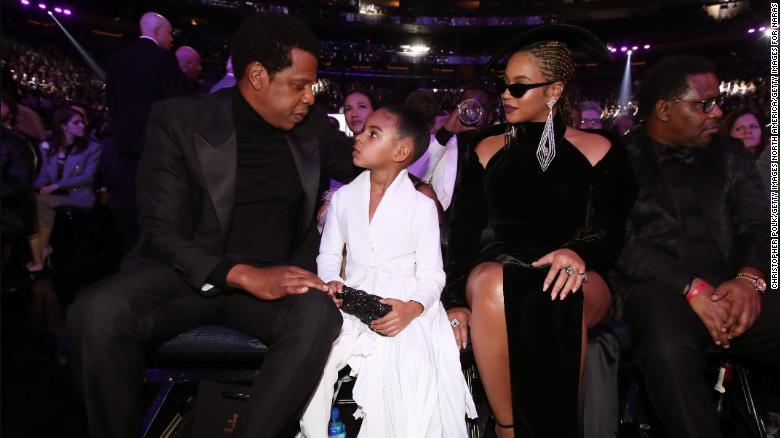 I hope you have not forgotten about the first family just yet. Even if you have, Blue Ivy (Beyonce and Jay-Z's first born) will remind you of who her parents are because she seems to have taken her papa's rhymes and her momma's dancing feet.
Netflix dropped the trailer for their upcoming 'Homecoming' documentary on Monday and while the BeyHive lost their minds knowing solo Beyoncé is back the Ivy League also rejoiced.  

Blue Ivy Carter, might only be 7-years-old but she already has a standom that is ready for her to snatch their wigs as a performer. The first glimpse of the Blue's innate musical talents came when Jay Z shared the "Blue's Freestyle/We Family" as a bonus track on his 2018 album "4:44" and she dropped some serious bars.
The next sign of Blue's impending greatness was a short clip Beyoncé shared last year, featuring Blue doing choreography with her mother and the rest of her dancers. 
In the 'Homecoming' trailer is once again seen dancing with her superstar mom, and the Ivy League (Blue's stans) were living for their upcoming queen slaying choreography.