Wearing a bridal dress the ex-girlfriend gets down on her knees and shouts 'it was my fault' as his new bride looks on in shock.
It is alleged that she burst in during a ceremony in China just as the groom was about to kiss the bride who walked off in anger.
She can then be heard begging for forgiveness and asking for another chance. According to Star Video he broke up with his ex because they had different personalities and the clip has since been shared widely on Weibo, the country's version of Twitter.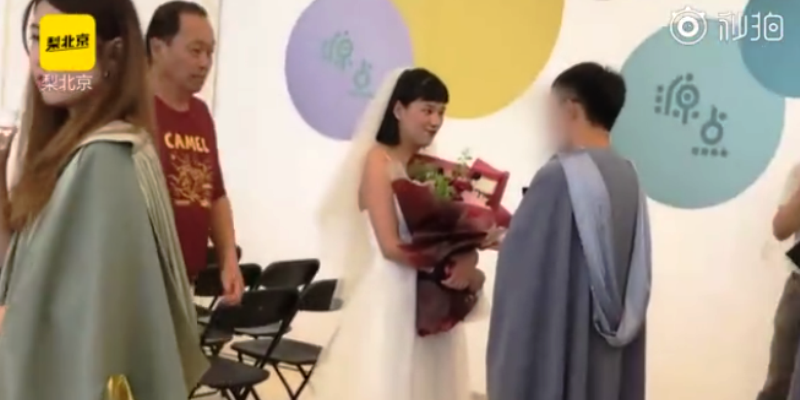 The master of ceremonies can be heard saying 'we have an unexpected situation here'. He then adds: 'If you ask life what love is, it is to devote your life to someone else.'